March 29, 2021 by Klaus Crow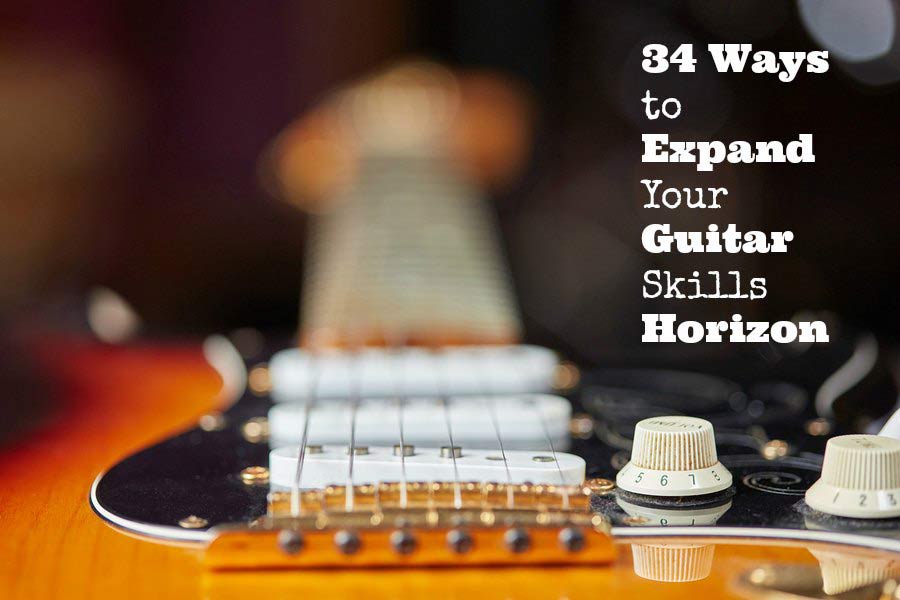 You wake up, you take your guitar out of the stand and what do you play? Nine out of ten times you will play things you already know. Well, at least most guitar players do.
And there is nothing wrong with that. Repetition is good and important to train your muscle memory and build a repertoire of songs. You want to play what you love? Great! Another good reason to play things you already know. But repetition is entering the danger zone if you're lacking inspiration to play something else.
Trying new things, other styles of music, working on different guitar chops, studying the unknown, will broaden your vision, spice up your guitar vocabulary, expand your musical horizon, and boost your creative output.
Oh yeah, and it's just great fun.
So today, I've made a list to inspire you to learn some new cool things (Just click the links).
Enjoy!
– 1 Country licks
– 2 Rockabilly licks
– 4 Flamenco style
– 6 Bottleneck / slide guitar
– 7 Sight reading
– 9 Combining major and minor blues scales and licks
-10 Blues Jazz licks

-11 Alternate bass fingerstyle patterns
-12 Chords in alternate tunings
-13 Texas blues licks
-14 Chord Embellishments and tricks
-15 3 notes per string licks for shredders (Paul Gilbert, Steve Vai)
-16 Scales
-18 Arpeggios
-19 Speed picking and shredding
-20 Robert Johnson blues turnarounds
-21 Fancy blues chord progressions
-22 Intervals
-23 Metal
-24 Sweep picking
-29 Funk Licks
-30 Tapping
-31 Expanding your music theory
-32 Classical guitar
-33 Modes