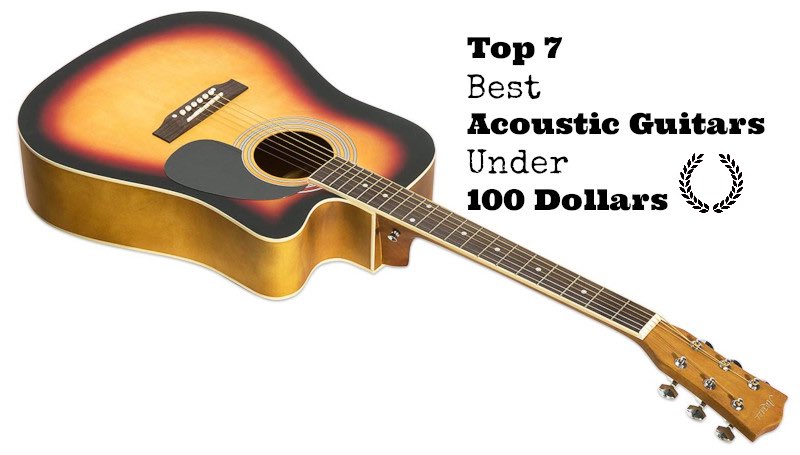 Today we review the best acoustic guitars under 100 dollars of 2020. You have to take into account that these are low-price guitars that can't be compared to slightly more expensive models or high quality guitars, but nonetheless the quality, sound and price you get for these acoustic guitars is absolutely amazing.
If you're a beginner guitar player you obviously want to start out with a low-budget acoustic guitar, or if you're an intermediate guitar player you might need a "not so expensive" second guitar for backup or other purposes, or maybe you just like to bring a guitar on camping and traveling. For all these scenarios the steel-string acoustics in this list are absolute winners.
Note: As an Amazon Associate I earn from qualifying purchases.
Let's take a look at the best acoustic guitars under 100 dollars: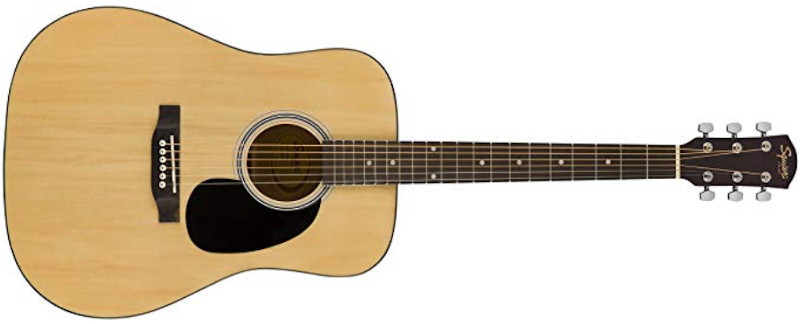 SOUND & QUALITY
The Squier SA-150 is a full-size steel-string dreadnought acoustic guitar designed by Fender, a major guitar brand that has the reputation of building dependable quality guitars. The top of the body is made from lindenwood and mahogany is used for the back and sides.
This robust, durable and good looking design can handle the use and abuse of the beginner guitar player or traveling musician. The Fender Squier SA-150 also has a slim neck that makes it easy and comfortable to play and the body produces a full and vibrant tone, that allows for both bright and warm sounds. A great affordable instrument for the beginner guitar player.
GUITAR CONSTRUCTION / SPECS:
Top: Lindenwood
Back and sides: Mahogany
Fretboard Material: dark-stained maple
Bracing: scalloped bracing
Neck: Mahogany
Bridge: Hardtail bridge
Tuners: Die-cast chrome tuners
Body finish: Natural finish
More info, Prices and Reviews for the Squier SA-150
Continue Reading