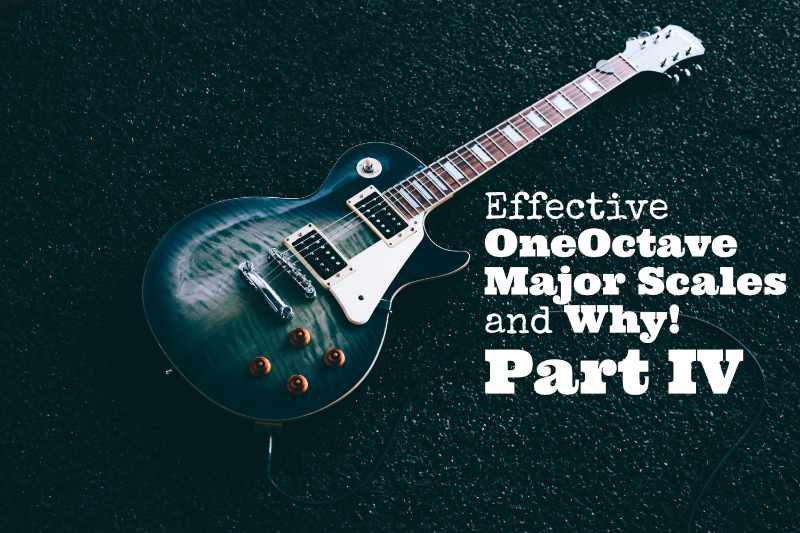 Hi folks, I know you've been waiting eagerly, and your patience is rewarded. Here it is: Part IV of the Effective One-Octave Major Scales! This is the final lesson of these series and if you haven't had the chance to dive into Part I, II & III and you don't know why you should, I recommend that you check them out. Here are the links below:
Effective One-Octave Major Scales and Why! Part I
Effective One-Octave Major Scales and Why!Part II
Effective OneOctave Major Scales and Why!Part III
With Part IV of the lesson we are really getting into the area where most of the guitar solos take place. Take your time with these 3 major scale patterns. Learn and memorize them thoroughly. Don't half ass it!
Starting from the Root Note on the G-string
We're now going to learn the three major scale shape/patterns with the first (root) note starting on the G-string (3rd string).
Tip: Learn and memorize the notes on the G-string so you know where you are on the fretboard. Know your notes!
Major Scale Fingering / Positioning
The numbers in the yellow neck diagrams indicate the fret-hand fingering. The neck diagrams clearly show the shape and pattern of each scale. Learn to visualize and memorize the shape of each pattern.
| 1 = index | 2 = middle finger |3 = ring finger | 4 = pinky |
Practice, practice, practice!
Once you got the G major scale shapes thoroughly under your fingers learn the pattern in different keys. If you know how to play the scale somewhere on the neck doesn't neccesarily mean you can play it everywhere else. Practice the scale all over the neck! Go the extra mile.
Take this moment to invest in yourself. Pour yourself a nice cup of coffee or tea, find a descent chair, sit straight and makes sure you have proper posture and hand positioning, set a timer to 30 or 60 minutes, own this time, focus, practice and enjoy!
MAJOR SCALE SHAPES – ROOT NOTE STARTS FROM THE 3RD STRING
G MAJOR SCALE fingering / shape / pattern #10


Continue Reading