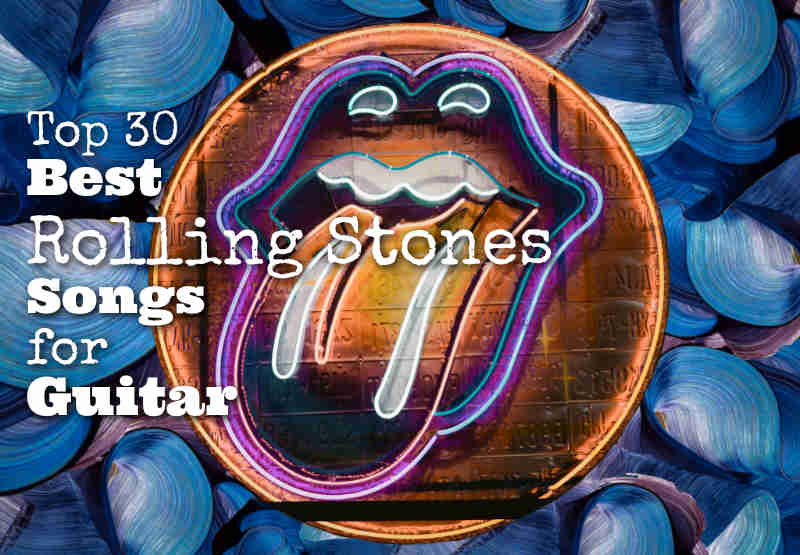 Growin' up as a kid my oldest brother played me the records of the Rolling Stones, John Mellencamp, John Hiatt, Stevie Ray Vaughan and many other great musicians. I am forever grateful he did. He showed me a world I would indulge in every minute of the day.
The Rolling Stones and The Beatles (the latter I came to appreciate later on) both shaped the music of the 20th century. The Stones' classic albums Sticky fingers and Exile on Main street are still a source of inspiration for true rock 'n roll musicians today.
As new guitar players and students dive into the 21th century and become practicers of the instrument they will be influenced by great bands, artists and musicians. It's important they know music that breathes authenticity, real instruments and pure timeless art. The sound and feel that comes from those Rolling Stones records is what that music compasses.
Searching videos for this post was a great joy with moments of bliss. Listening and watching the Stones' live performances and video clips made me pick up the guitar instantly. That's what good music does. I hope it does the same for you.
I always point out that these lists are in no particular order, nor are they complete. I create them to inspire you to practice, play, create, nourish your musical soul and bring out your inner artist.
The song titles in the list below contain a YouTube link to the song, and the Applemusic

Spotify

and Amazonmusic

logo's direct you straight to the song in the associated apps. The Chords links show you to the chords and lyrics of the song.
Enjoy the hell out of it!
2 – Satisfaction –

–

–

– Chords
3 – Wild horses –

–

–

– Chords
4 – Paint it black –

–

–

– Chords
5 – Brown sugar –

–

–

– Chords
Continue Reading