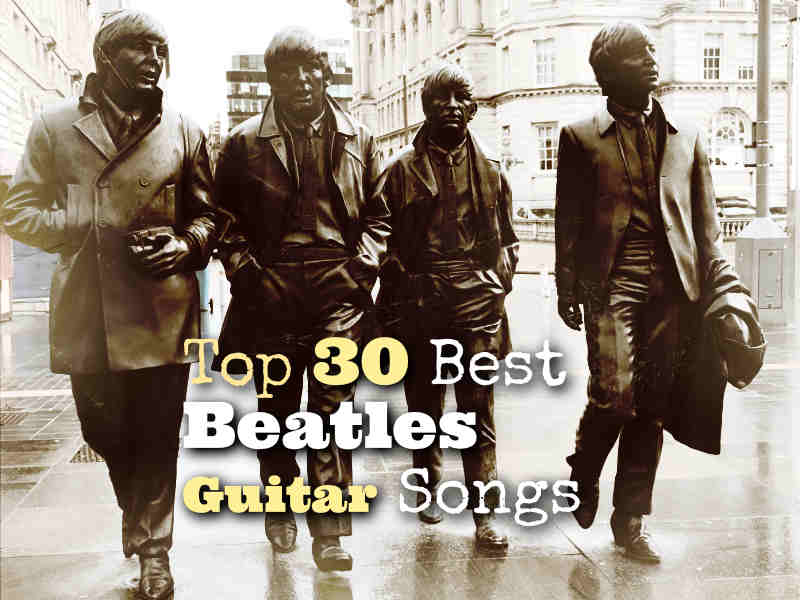 Today we have 30 of the best songs from the most popular band of all time "The Beatles". These songs are indispensable in the learning journey of every guitar student who wants to become an accomplished, allround pop musician.
From beautiful fingerpicking ballads, heavenly chord progressions, to icon rock 'n roll tunes. It's all here. Unlike a lot of popular music these days, not one song in this list sounds the same. They are all unique pieces of art with their own signature style.
Listen and learn from the musical legends Paul McCartney, John Lennon and George Harrison. Practice and study their ingenious guitar composition skills and beautiful song melodies. There is a treasure of musical craftsmanship to learn from their repertoire. Soak it all up.
If you're curious what kind of guitars The Beatles used for their recordings check out this extensive list of Instruments specific to Rubber Soul sessions.
Note: This list is in no particular order and far from complete. I create these lists to inspire and motivate, to make you pick up your guitar and explore the boundless creativity that music holds.
The song titles in the list below contain a YouTube link to the song, the Applemusic & Spotify links direct you straight to the song in the associated apps. I hope you like that. Finally the Chords links show you to the chords of the song.
Enjoy!
Continue Reading