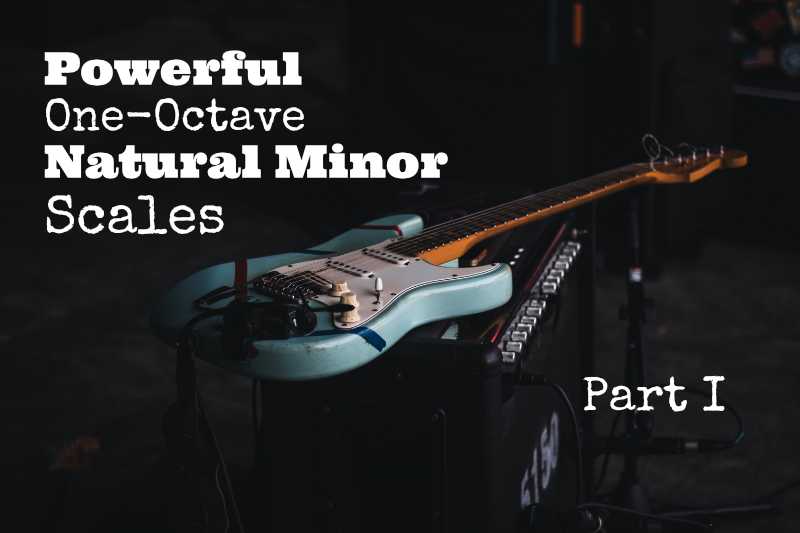 Today we are going to learn how to play one-octave Natural Minor scales. There are also the more common Two-octave natural minor scales, but in this guitar lesson I'm going to teach you HOW and WHY the one-octave Natural Minor scales are just as important.
Why You Want to Learn One Octave Natural Minor Scales
The one-octave scales are the smaller components of the two-octave scales. Their compact structure and shape makes them easier to play, memorize and comprehend.
Once you get them under your fingers you can combine the patterns to create the two octave and three-octave scales and other wild variations.
Moreover the natural minor scale is the perfect scale to combine with the minor pentatonic / blues scale to add some melodic flavor to your blues and rock soloing.
And last but not least, they give you a better insight in how those scales are constructed and how to easily move them all across the fretboard.
Note: This post is part of a free series where you will learn one-octave natural minor scale shapes across the entire guitar neck that will help you understand and own the natural minor scale landscape.
If you prefer the one-octave "Major Scale" series you can check it out here: Effective One-Octave Major Scales and Why!
Continue Reading