May 14, 2019 by Klaus Crow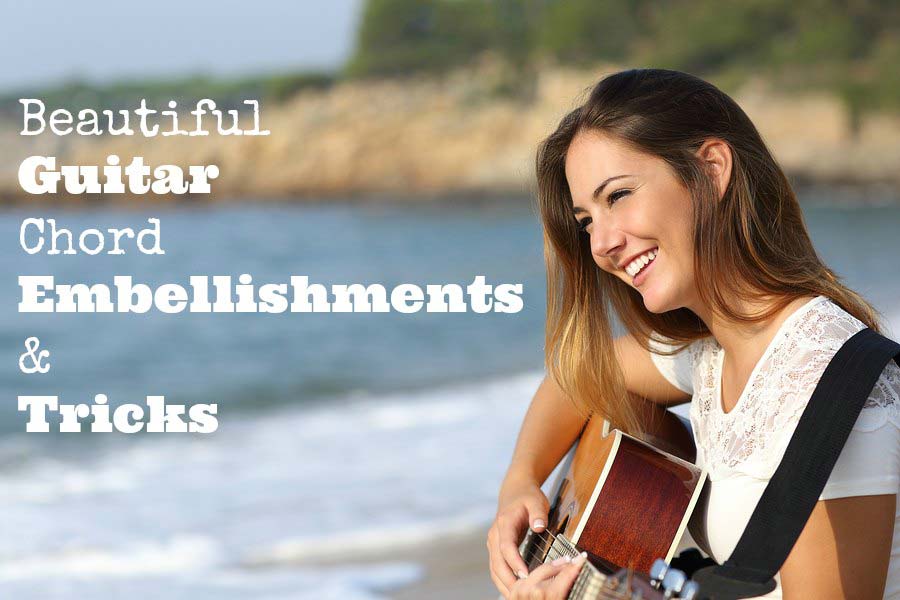 Playing chords and strumming patterns makes up part of the guitar rhythm for a song. Adding colorful embellishments to your chords will make your rhythm playing more interesting to listen to. It can give the song just sparkle it needs.
Although it's really cool to experiment with embellishments, try to use them when it's appropriate. Use embellishments here and there to lift your music.
In the two videos below I explain how to use and apply embellishments using a basic strumming pattern, open chords C, D, E, F, G, A, Am, Em, Dm, adding sus2, sus4, add4, 6sus4, sus2sus4, dom7 and hammer-on tricks to chords and progressions.
Let's spice up your rhythm playing.
Beautiful Chord Embellishments & Tricks Part I

Beautiful Chord Embellishments & Tricks Part II