Last Updated on June 6, 2021 by Klaus Crow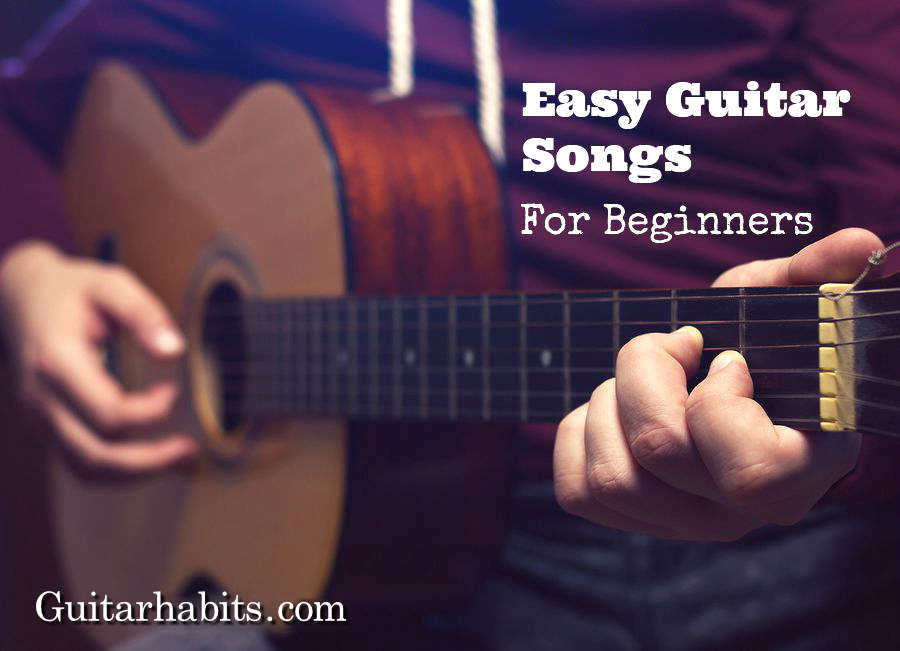 If you are a beginner guitar player and you want to learn some easy guitar songs you've come to the right place. I've put together a beautiful list of simple songs to play on guitar that are great to strum and sing along with. We got easy acoustic and electric guitar songs, fingerstyle songs, riffs, and guitar intros for you. It's all here!
How to Play Easy Guitar Songs
First thing first. When you pick up a guitar you want to make sure you hold your guitar in the right way, have proper posture and good hand positioning so you don't risk any injuries over the short and long term. Don't underestimate this. Now there are a few fundamental keys you need in order to play easy guitar songs: Basic open chords, switching between chords, strumming patterns and playing with a capo. If you work on these core elements you can learn any song you like.
Continue Reading