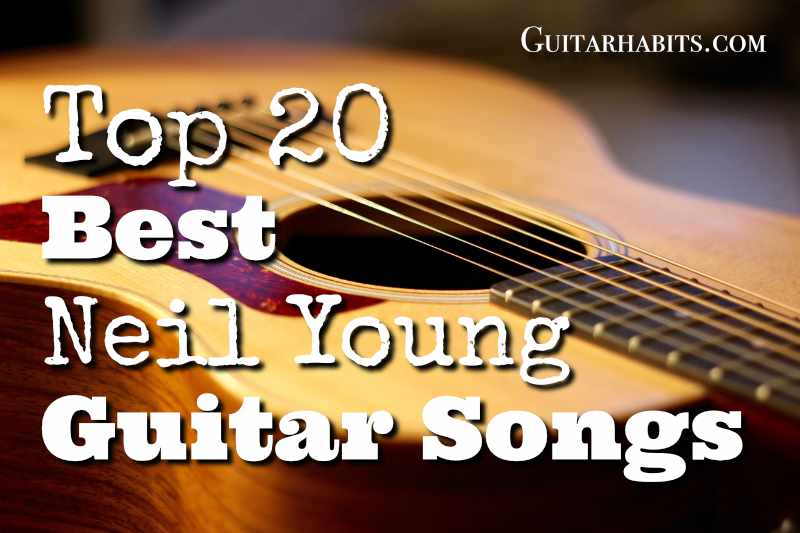 Greetings, fellow guitar aficionados, today we're going to embark on an exciting lesson through the world of Neil Young's best guitar songs. If you aren't familiar with Neil's repertoire you should definitely check it out and study it to the bone, because there is so incredibly much to learn from.
There's no musician more authentic and real in his music and playing than Neil.
Neil Young is a legendary musician known for his great melodies and versatile guitar playing style. He has inspired countless musicians around the world.
Whether you love strumming along to beautiful acoustic guitar classics or you want to learn how to play rocking guitar riffs on the electric guitar, you're in for a treat. I've put together a list of the top 20 Neil Young guitar songs that are sure to get your fingers moving and your heart singing.
The songs are both for the seasoned and beginner guitar player, and offer something for everyone. So grab your guitar, find a cozy spot, and get ready to strum along to some of the most iconic and authentic guitar songs ever created. Let's dive in together!
Continue Reading