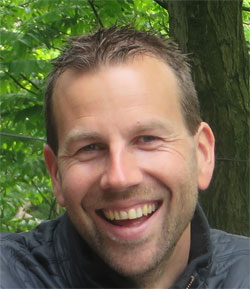 Hi I'm Klaus Crow,
I've been playing guitar for 33 years and professionally for the last 23 years. Nowadays I teach guitar, practice and play guitar. I also love to read, write, meditate, exercise (run, fitness, WimHofMethod), spending quality time with my family and friends and keep finding new ways to simplify my life.
Guitar Habits
Guitarhabits is a guitar blog where I write about anything guitar related, like practice routines, playing rhythm guitar, soloing & improvisation, performing, songwriting, guitar gear, improving technical skills, guitar lifestyle and motivation.
This blog is loaded with free guitar lessons, chords, licks, riffs, scales, arpeggios, fingerstyle patterns, exercises, tips, tricks, music theory, tablature, guitar video lessons and much more.
I am also inspired by simplicity, zen, taoism and advaita vedanta. I found that the combination of these things has taken my guitar playing to a new level. I like to share those ideas with you and hope it will add something to your musicianship as well.
Enjoy the blog and keep picking!