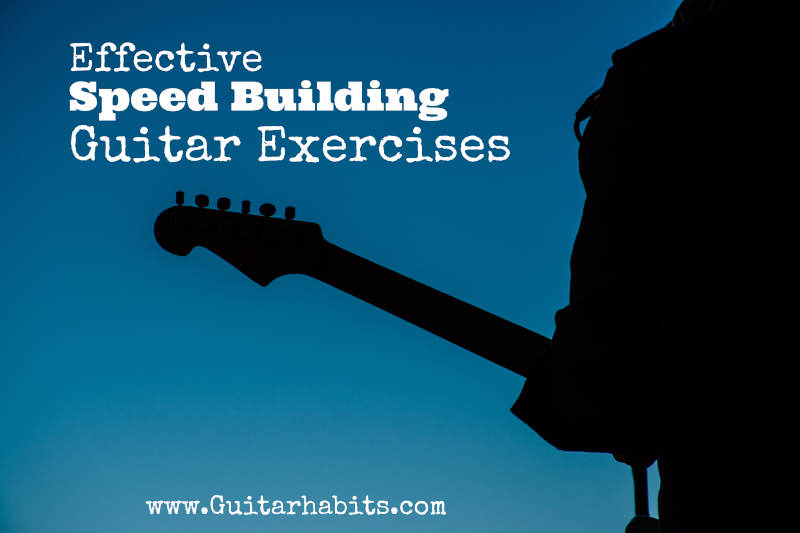 Practicing speed building exercises on your guitar will improve your technique tremendously. The speed exercises will not just make you play faster, but also your dexterity will advance. Dexterity will create flow, easiness and flexibility on all fronts of your guitar playing.
When you practice the exercises for a while you will find that your fingers will feel lighter and move more fluently across the strings and fretboard as you solo or switch between chords. Guitar playing becomes more effortless.
The exercises in this post all have their own challenges that will develop and improve different parts of your technique. Exercise #1 and #5 are your typical 3 notes-per-string super fast lick that sound really awesome once you get them up to speed, but they're just as nice to practice slowly or at mid tempo, exercise #4 is a nice blues lick, and others will serve different purposes to enhance your skills. Just try each one of them and explore.
Take it easy, take your time, and as always, enjoy the process!
SPEED BUILDING EXERCISE #1 ( A minor )
Below is a nice fast A minor lick scale run that you can play over an A minor chord or harmony / progression (Am – Bdim – C – D – Em – F – G – Am). Start slow, play every single note clean and clear and only increase your speed when you feel comfortable playing at a slow tempo.

Continue Reading