Photo by Pablo Docal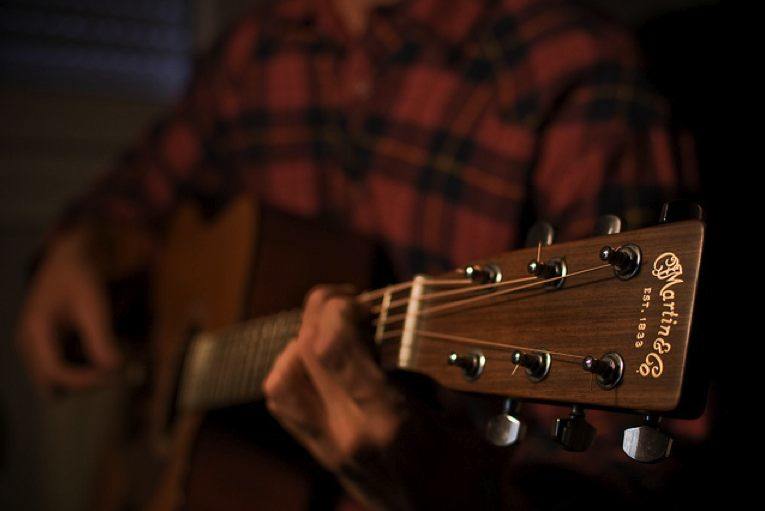 Today I'll show you 8 different ways to play a 12 Bar Blues shuffle. Blues shuffles sound really cool and the basic ones are not that hard to play.
In the first example I wrote out the entire 12 bar blues. In the other examples I just wrote out the alternatives to bar 1,2 and 9. More you don't need, the rest of the bars is played the same way as those 3. Just play them in the right order. You'll see what I mean once you've tried the first 12 bar blues.
The shuffle blues is one of the most common used rhythms in blues and so used by all the great blues artists like Clapton, BB King, Albert King, Robert Johnson etc. For those who are just starting out in blues, this is the backbone of blues rhtyhm guitar so I suggest you get your hands dirty. :)
If you want to read more about the origin of the blues shuffle and blues in general check out
http://en.wikipedia.org/wiki/Blues
Enjoy!


12 Bar Blues Rhythm #1
e:-------------|-------------|-------------|-------------|
B:-------------|-------------|-------------|-------------|
G:-------------|-------------|-------------|-------------|
D:-------------|-22-44-22-44-|-------------|-------------|
A:-22-44-22-44-|-00-00-00-00-|-22-44-22-44-|-22-44-22-44-|
E:-00-00-00-00-|-------------|-00-00-00-00-|-00-00-00-00-|



 


e:-------------|-------------|-------------|-------------|
B:-------------|-------------|-------------|-------------|
G:-------------|-------------|-------------|-------------|
D:-22-44-22-44-|-22-44-22-44-|-------------|-------------|
A:-00-00-00-00-|-00-00-00-00-|-22-44-22-44-|-22-44-22-44-|
E:-------------|-------------|-00-00-00-00-|-00-00-00-00-|


 


e:-------------|-------------|-------------|-------------|
B:-------------|-------------|-------------|-------------|
G:-------------|-------------|-------------|-------------|
D:-44-66-44-66-|-22-44-22-44-|-------------|-44-66-44-66-|
A:-22-22-22-22-|-00-00-00-00-|-22-44-22-44-|-22-22-22-22-|
E:-------------|-------------|-00-00-00-00-|-------------|


 


Blues Rhythm #2
e:-------------|-------------|-------------|-------------|
B:-------------|-------------|-------------|-------------|
G:-------------|-------------|-------------|-------------|
D:-------------|-22-42-22-42-|-44-64-44-64-|-------------|
A:-22-42-22-42-|-00-00-00-00-|-22-22-22-22-|-------------|
E:-00-00-00-00-|-------------|-------------|-------------|


 


Blues Rhythm #3
e:-------------|-------------|-------------|-------------|
B:-------------|-------------|-------------|-------------|
G:-------------|-------------|-------------|-------------|
D:-------------|-22-44-55-44-|-44-66-77-66-|-------------|
A:-22-44-55-44-|-00-00-00-00-|-22-22-22-22-|-------------|
E:-00-00-00-00-|-------------|-------------|-------------|


 


Blues Rhythm #4
e:-------------|-------------|-------------|-------------|
B:-------------|-------------|-------------|-------------|
G:-------------|-------------|-------------|-------------|
D:-------------|-22-42-52-42-|-44-64-74-64-|-------------|
A:-22-42-52-42-|-00-00-00-00-|-22-22-22-22-|-------------|
E:-00-00-00-00-|-------------|-------------|-------------|


 


Blues Rhythm #5
e:-------------|-------------|-------------|-------------|
B:-------------|-------------|-------------|-------------|
G:-------------|-------------|-------------|-------------|
D:-------------|-22----22-42-|-44----44-64-|-------------|
A:-22----22-42-|-00-34-00-00-|-22-56-22-22-|-------------|
E:-00-34-00-00-|-------------|-------------|-------------|


 


Blues Rhythm #6
e:-------------|-------------|-------------|-------------|
B:-------------|-------------|-------------|-------------|
G:-------------|-------------|-------------|-------------|
D:-------------|-22-42-22----|-44-64-44----|-------------|
A:-22-42-22----|-00-00-00-34-|-22-22-22-56-|-------------|
E:-00-00-00-34-|-------------|-------------|-------------|


 


Blues Rhythm #7
e:-------------|-------------|-------------|-------------|
B:-------------|-------------|-------------|-------------|
G:-------------|-----------2-|-----------4-|-------------|
D:-----------2-|-22-42-52--2-|-44-64-74--4-|-------------|
A:-22-42-52--2-|-00-00-00-4--|-22-22-22-6--|-------------|
E:-00-00-00-4--|-------------|-------------|-------------|


 


Blues Rhythm #8
e:----------------|----------------|---------------------|
B:----------------|----------------|---------------------|
G:----------------|--------2-------|---------------------|
D:--------2-------|-22-------22-42-|-44-----4-44-64------|
A:-22-------22-42-|-00-3bd---00-00-|-22-5bd---22-22------|
E:-00-3bd---00-00-|----------------|---------------------|


 


If you liked the blues shuffles please share 'm on Stumbleupon. I'd appreciate it.
Thanks,
Klaus