March 31, 2022 by Klaus Crow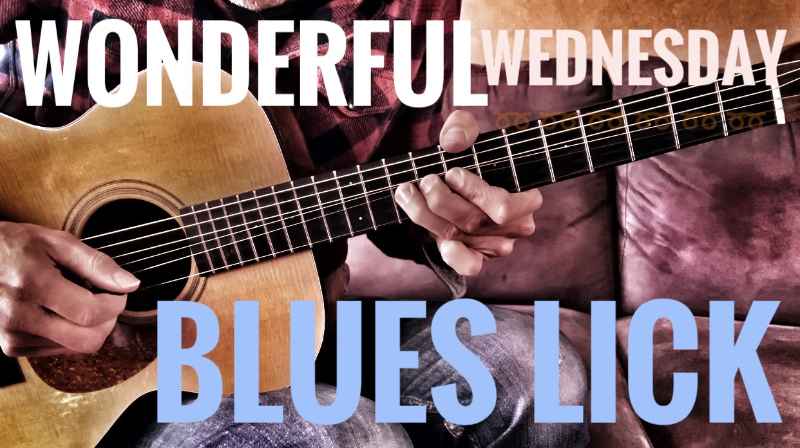 Hi folks, I wish you a wonderful Wednesday, and with that a Wonderful Wednesday Blues Lick! This blues lick has got slides, double stops and cool bends. I guess it's more of an intermediate blues lick, but if you are a beginner and you play it slowly you might can get away with it ;)
Blues Lick in the key of E
We're playing a blues lick that is derived from the minor pentatonic blues scale and we're playing it in the key of E. The lick contains the blue note (b5) and the major 6th, which makes it fresh, rich and modern sounding. It's a pretty damn cool lick. 😎👍
Below you can find the tabs and video lesson to learn this Wonderful Wednesday blues lick.
Enjoy!

Share your wonderful feedback and questions in the comments. I read and reply to all your messages.
Warm regards,
~ Klaus Crow
Do you really want learn great blues licks and apply them to soloing?
Get out of a rut with Klaus Crow from Guitarhabits.
Master The Art of Blues and Rock Soloing and
Improvisation around The Entire Fretboard. Check out:
50COOLBLUESLICKS ONLINE GUITAR COURSE