May 14, 2019 by Klaus Crow
Bigstock photo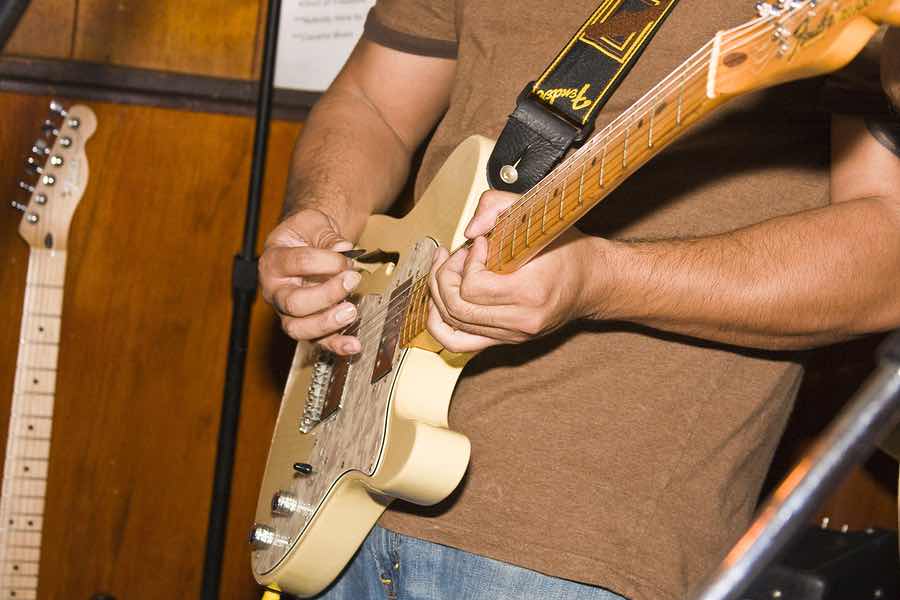 A double stop is when you play two notes at the same time, also called "dyads" (you might have heard of the more familiar term "triads" where you play three notes at the same time).
While solos usually consists of single note lines, you can give your phrasing some extra colour and more chunk by playing some double stops here and there.
Double stops is just guitar slang for "harmonic intervals". An interval is the distance between any two notes and harmonic means simultaneously sounding tones. Harmonic intervals can be played in thirds, fourths, fifths, sixths and sevenths.
You can hear them a lot in rock and blues and guitar players love using them to enhance their soloing.
Here are two examples of classic blues double stop guitar intros:
Cold shot – Stevie Ray Vaughan
You can apply harmonic intervals to every scale, but today we're focusing on playing fourths in the A minor pentatonic scale. The application of fourths is one of the most used double stops in blues and rock.
In the tabs below you can see that almost every two notes are on the same fret, so you need to bar two strings with either your first finger (index finger), third finger (ring finger) or fourth finger (pinky).
If you're a beginner you can practice the double stops for position 1 of the pentatonic scale and blues lick 1. If you're an intermediate or advanced guitar player you can practice all positions and licks throughout the guitar neck using all 5 shapes.
Tips:
Beginner: Make sure you can play position 1 of the pentatonic scale before diving into this exercise.
Intermediate: Memorize all 5 pentatonic positions thoroughly before learning to play double stops all over the neck.
Assignments:
– Practice and memorize each position thoroughly. Make sure the double stops sounds clean and clear.
– Play each position descending and ascending.
– Play the blues lick that corresponds to each position.
– Create your own double stop blues lick for each position.
Also check the accompanying video lessons.
Have fun!
Position 1 – 4th Double Stops in A Minor Pentatonic Scale


Position 2 – 4th Double Stops in A Minor Pentatonic Scale


Position 3 – 4th Double Stops in A Minor Pentatonic Scale


Position 4 – 4th Double Stops in A Minor Pentatonic Scale


Position 5 – 4th Double Stops in A Minor Pentatonic Scale

Blues lick #1 – Position 1


Blues lick #2 – Position 2


Blues lick #3 – Position 3


Blues lick #4 – Position 4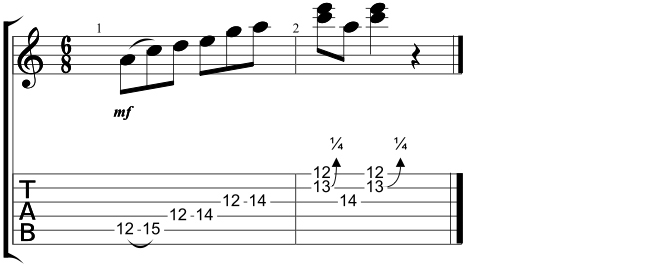 Blues lick #5 – Position 5