May 15, 2019 by Klaus Crow
Photo by Joshua Hoffman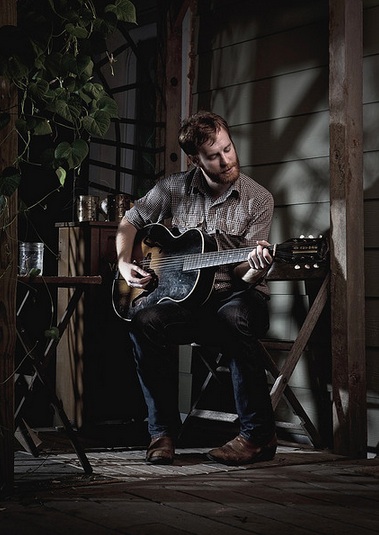 For a long time I have struggled with my own perfectionism. It got in the way of many things. Especially in the sense of getting things accomplished.
If your standard for the production of a song is too high or the level of guitar playing to allow yourself to team up with good musicians, then there is no end to it. I think a great deal of perfectionism is caused by insecurity.
But learning from the lessons of Taoism, Zen and by listening to a lot of authentic music I have let go of that. Maybe it also comes with getting older. Who knows?
But I think most of all just by letting go and embracing imperfection. Letting go of the future and the past. Letting go of worrying about others, beliefs and prejudice.
Even letting go of thinking itself at any particular time of day will set me free from perfectionism. It can be as easy as that. And just being open to whatever comes along.
I am not saying I'm a master of these things but it is something that I practice on a daily basis and it comes with great rewards.
I also started listening and observing the beauty of imperfection in everyday life. In people, conversation, communication, sounds, music, nature, action and inaction. It's there all the time.
Perfection is only in our minds. It doesn't exist. Life is all about imperfection and isn't that beautiful?
Let's take a closer look at the beauty and benefits of imperfection:
– Imperfection leads to completion.
Perfectionism leads to countless delays and holds you back from getting the job done. You need to learn to let go and settle with good and keeping it real instead of perfection. Dare to let go. Be bold!
– Perfection lies in it's imperfection.
Imperfection is beautiful… and it's honest. And that honesty is something you can feel. It's what many great artists are and were being noted for.
Just listen to the music and vocals of Bob Dylan (who said his records were never perfect), Tom Waits (who's distinctive voice, described by critic Daniel Durchholz as sounding "like it was soaked in a vat of bourbon, left hanging in the smokehouse for a few months, and then taken outside and run over with a car), Ryan Adams (who's being accused of having trouble finding the edit-button), Kurt Cobain of Nirvana, Neil Young and many more.
When you listen to those recordings you feel like you witness the moment they recorded it and not after they polished it. The music sounds like life being lived with all its ups and downs, true intentions, flaws and shortcomings. It breaths authenticity. The imperfection is what keeps it interesting and alive.
– Imperfection flourishes your creativity.
If you're obsessed by details you are likely to overestimate the importance of those details. This is were perfectionism can be suffocating and stressful. It gets in the way of your imagination and allowing extraordinary things to happen.
Imperfection on the other hand allows your inspiration to wander freely in any direction for you to create brilliant ideas and thus be more spontaneous in everything you do.
– The Art of the imperfect.
Finally I want to leave you with an amazing TED-talk about limitations and imperfection. We can all learn from it.
"Perfection is the willingness to be imperfect." ― Lao Tzu
Did like this post and do you like Guitarhabits?
Please consider to visit my Facebook page and "Like" it. It takes about five seconds really and I would be thrilled. Really I mean it!
Just click my awesome cool green facebook button. Thanks in advance!