May 15, 2019 by Klaus Crow
Photo by Alan Kotok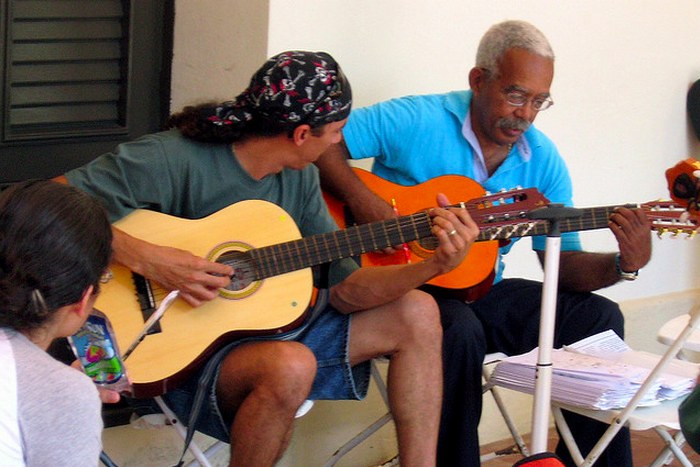 A lot of people are afraid to share their knowledge and know-how for reasons that aren't really worthy.
Some people feel the urge to compete with others and therefor don't want to reveal the tools and tricks that they have acquired (and mostly have learned from others).
They want to be bigger and better than their rivals to grow their social (guitar) status and boost the ego.
Others are afraid to share their expertise because they think it will hurt their business and everything they worked so hard for.
But in reality it works quite the opposite way.
The more you share, the more you receive. If you help out, it comes back to you tenfold. You or your business will benefit in ways you couldn't even think of before.
Sometimes you'll see it directly and right away and sometimes it happens without you even knowing or noticing it.
People will start mentioning your name in conversations (in real life and online) because you share valuable knowledge, know-how, content or just because you're being sincerely helpful.
It's funny that often the help or answers you really need is in the questions you get from people. You learn while you teach. It's a beautiful thing.
And then there is that good feeling inside of you (and not in a ego-fashionable-giving yourself-a-pat-on-the-back kind of way, but a natural state of happiness) from serving, handling the right way and the happiness others gain from it. It's the way of the Tao.
Working together, being supportive and co-operative will lead to so much more than competing and building a wall around your expertise.
The guitar teachers I know in my hometown and area they aren't competitors but good friends. We share our skills, knowledge, sheet music, ways of teaching and we help each other out with finding the right place for new students. It's very rewarding, helpful and efficient. It makes life so much easier for everyone.
Take a minute and contemplate…
Think about the beauty and benefits of sharing and what it can do with the lives of others.
Life's treasure is unfold by those who let go and passes by those who hold on ~ Lao Tzu