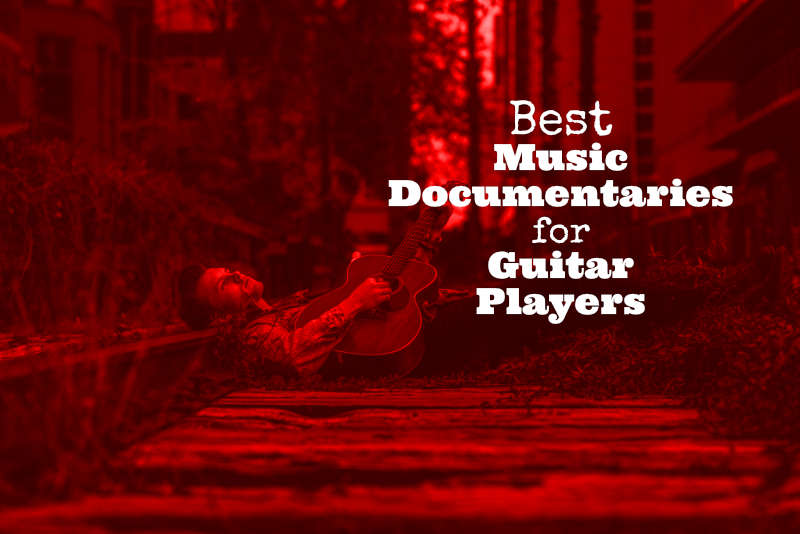 Every now and then I watch a good music documentary or movie to enjoy the incredible stories behind the master guitar players and legendary bands.
The struggles, hardship and passion for playing is really inspiring and insightful for anyone who is a student of the guitar. Today we got a list for you with some of the best music documentaries. Witness the turbulent and expressive lives of these musicians. Follow their love for music, their eagerness, perseverance and lessons learned throughout their journey.
All the guitar players and songwriters faced their own challenges that led to the extraordinary musicians that they have ultimately become. A true pleasure to watch each and everyone of them. Pick your favorites from the list and enjoy.
Have a great one!
Stevie Ray Vaughan – Rise Of A Texas Bluesman – 2014 (Youtube)
A docu on American musician, singer, songwriter, and record producer Stevie Ray Vaughan, best known as the guitarist and frontman of the blues rock band Double Trouble. He is considered to be one of the most iconic and influential musicians in the history of blues music, and one of the greatest guitarists of all time.
Acoustic Uprising (Youtube)
Acoustic Uprising tells the definitive story of Modern Acoustic Guitar, featuring interviews with world class FingerStyle guitarists from around the world, including Tommy Emmanuel, Kaki King, Newton Faulkner, Sungha Jung, Andy McKee and many more. These artists are renowned for their virtuosity on the ubiquitous acoustic guitar, taking the humble instrument to new heights of "astounding virtuosity".
Keith Richards – Under influence (Netflix)
Under the Influence gives fans unparalleled access to one of the world's greatest rock stars and the people and sounds that inspired rock 'n' roll legend Keith Richards.
Jimi Hendrix – By Those Who Knew Him Best (Youtube)
Jimi Hendrix is unquestionably the greatest guitarist to have emerged during the rock era. This documentary contains exclusive interviews with his closest friends, associates and fellow musicians, which finally reveals what was behind the greatest musical talent of our time.
Eric Clapton – Standing At The Crossroads Documentary (Youtube)
In this documentary feature Eric Clapton is interviewed in depth with contributions from Keith Richards, John Mayall, The Yardbirds, Jack Bruce and many more. It is THE definitive Clapton biography.
Paco de Lucia Documentary (Youtube)
A beautiful portrait of Paco de Lucia. A Spanish virtuoso flamenco guitarist, composer, and record producer. A leading proponent of the new flamenco style, he was one of the first flamenco guitarists to branch into classical and jazz.
Continue Reading