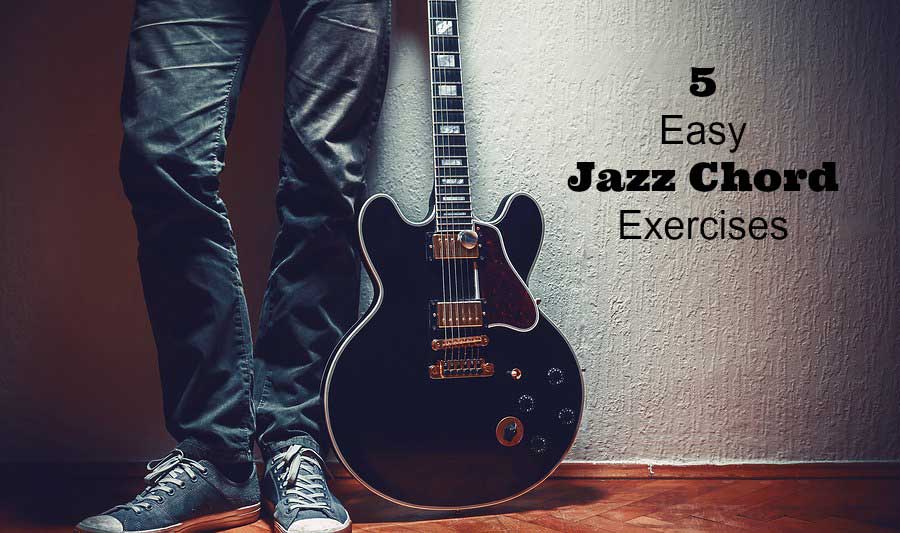 Guest post by Matt Warnock (jazz guitarist and educator)
Learning how to play jazz guitar chords can seem like a tough hill to climb. There always seems to be new chords that you need to learn, and each of these chords has myriad variations and fingerings to work out on the guitar. But, while there are a lot of options when learning jazz guitar chords, you don't have to learn every shape before you can begin making music.
By starting with a few easy jazz chord shapes, one popular jazz rhythm, and five classic jazz progressions, you'll build your confidence with jazz chords in no time. This lesson will help you do just that, build your confidence, have fun learning jazz chords, and expand your jazz chord knowledge all at the same time.
Easy Jazz Chord Shapes
To begin your study of these easy jazz chord exercises, you'll need to get a few chord shapes under your fingers. Each of these chords uses three notes, only the most essential notes, to make them easy to finger on the guitar.
Take a few minutes to become familiar with these chords, and then move on to the next section where you'll add rhythm and harmonic movement to these shapes. If you aren't 100% comfortable with any of these shapes, not to worry, as you'll be working them throughout this lesson, so you'll become more comfortable with each shape over time. Continue Reading