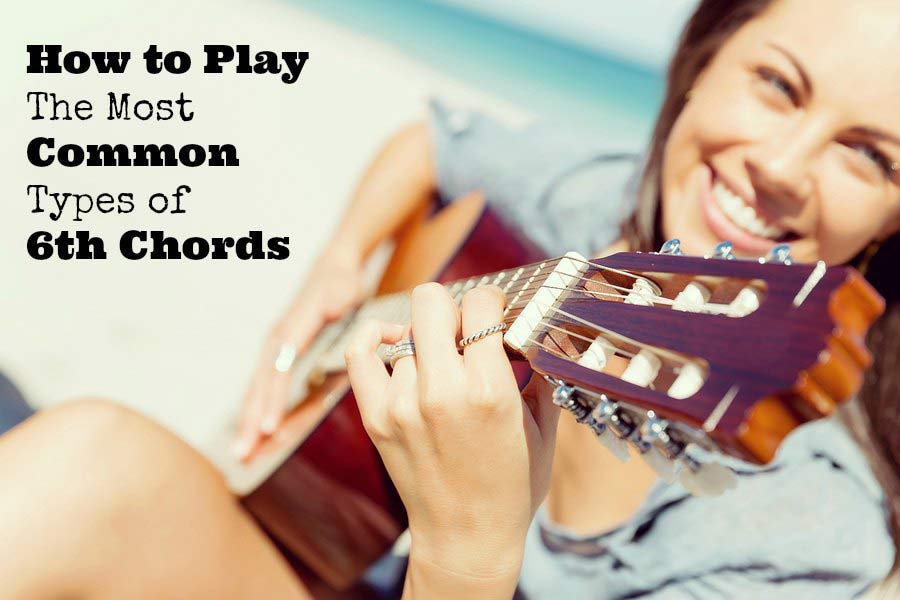 The 6th chord has a really nice flavor of it's own. It's probably not one of the first obvious chords you will learn when you start out, but the 6th chord is used in many popular songs and is a favorite in jazz music.
The chord is often used in intros or as a final chord at the end of a song, but also to add a breath of fresh air throughout a chord progression.
Today we will learn the most common types of 6th chord shapes:
– Open major 6th chords
– Minor 6th chords
– Moveable (closed) 6th chords
Let's spice up your chord vocabulary and play a bit out of the box.
Enjoy the flavors!
OPEN MAJOR 6TH CHORDS
There is often confusion over the chord symbols 6 and Maj6, but these are interchangeable. So "C6" is the same as "CMaj6".
Continue Reading