April 13, 2022 by Klaus Crow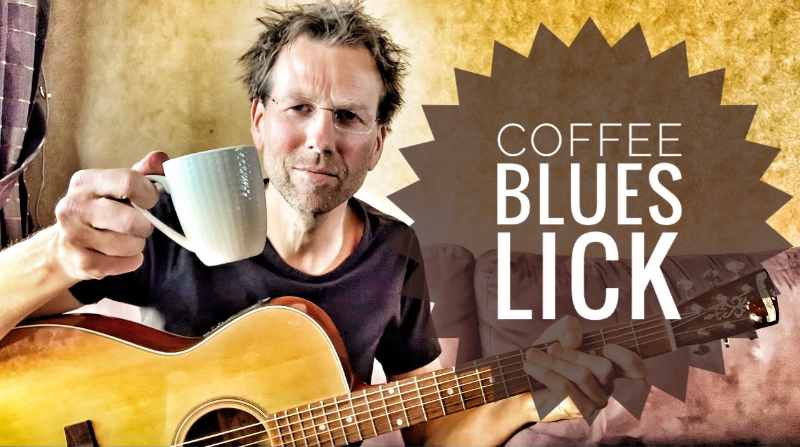 It's coffee time! This morning I was playing the blues on my guitar while drinking my oh so delicious dutch "Douwe Egberts" coffee and came up with this neat basic blues lick. The Coffee Blues Lick was born.
The Pentatonic Coffee Blues Lick
The coffee blues lick is in the key of A and is derived from the pentatonic scale with an added 3rd and major 6th note. It's a real tasty but still fairly easy lick to play. You can play the lick over a 12 bar blues shuffle or a basic 12 bar blues chord progression. A great lick for beginners and intermediate guitar players.
Below you can find the tabs and video lesson to learn this fabulous blues lick.
Enjoy!