May 14, 2019 by Klaus Crow
Bigstock photo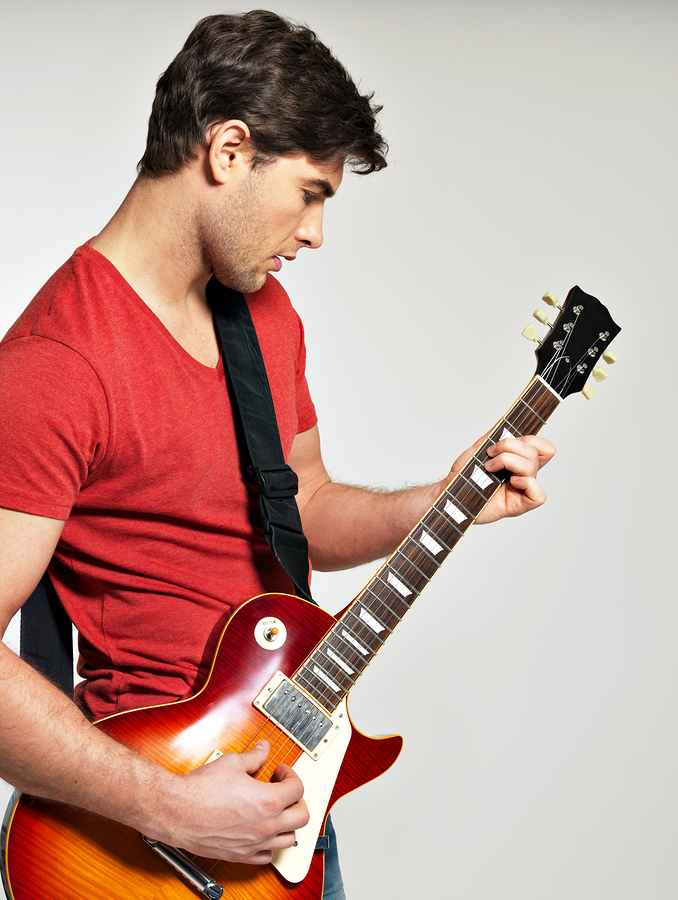 When I first started playing electric guitar (4 years after I picked up the acoustic guitar) all I wanted to do is learn those almighty guitar solos of Slash, Nuno Bettencourt, Joe Satriani, Stevie Ray Vaughan, Scott Henderson, Marty Friedman, Kirk Hammet, Dimebag Darrel and other great legends.
It was the best thing ever. Unawarely I built my guitar vocabulary like that.
After a while fellow musicians, guitar teachers and guitar players from around town that I looked up to were advising me to develop my own style and learn to improvise. It was the obvious next step to becoming a better guitar player.
I practiced scales, sequences, licks, arpeggios, intervals, just about anything I could get my hands on and continued to work on my improvisation skills. Freedom on the fretboard at last.
Then I started playing in bands doing covers, creating and performing my own music. Playing some more and more and more. Time went by and I gained a lot of gigging experience, developed my own style, learned a lot of new things, but on the other side I also stopped building and expanding my guitar vocabulary.
Years later I got back into transcribing and practicing solos by other guitar heros that found my interest. It was refreshing, inspiring and opened up new worlds. It took my soloing to other places and improved my playing once again.
To gain input and keep educating yourself you got to keep practicing, studying and memorizing guitar solos regularly. It's like reading a new book or watching a brilliant movie to fuel your inspiration.
Besides that there are also other important reasons and benefits to learning lead guitar solos.
Check them out:
Technique
Solos contain all the techniques that you need to acquire for lead playing like bend ups and downs, hammer-ons, pull offs, slides, tapping, vibrato, whammy, etc. These techniques are essential and will develop and improve with every new solo you learn. You also encounter new techniques or tricks every now and then that will keep you on top of your game.
Memorization
Learning solos will train your memorization skill which you need to store licks, scales, arpeggios and many more solos to create the awesome vocabulary you want to build and expand.
Inspiration
Solos are full of melody, nice licks and creative moves. The more solos you learn and memorize the bigger your vocabulary becomes. Your solo vocabulary is the source where you draw from. The bigger it becomes the more freedom you attain. Automatically you will adopt pieces and bits of all those different styles into your playing which will makes you a much more interesting guitar player to listen to.
Readiness
It feels great to have a bunch of solos up your sleeve that you can call upon whenever you need them. Whether it's to have fun when your jamming with a band or when people come up to you and ask you to play something cool. It gives you confidence and peace of mind. Being ready is the attitude of a real pro.
Phrasing
As you try to copy the feel, emotion and aliveness of solos as accurate as possible you will also learn good what phrasing is, which is one of the most important skills for any guitar player.
Challenge
Lead solos can sometimes be quite challenging, but that's when you grow in your skills. You've got to do the work, be focused, dedicated, passionate and practice daily to get that solo under your belt, but when you do you've taken your guitar chops to the next level. That's your goal.
Fun
Learning new solos is also incredibly fun. The enjoyment of playing and mastering your favorite solos is absolutely gratifying. Let alone playing your favorite lead solo in a band, it's the best thing ever!
Tips
– Learn solos from different guitar players.
– Try different styles and genres.
– Transcribe the solos yourself. Use music transcription software.
– Get tablature guitar books instead of the free crappy tabs online.
– Learn new solos regularly.
– Memorize your new learned solos thoroughly.
– Steel licks from solos, twist them around and incorporate them into your own soloing.
– Enjoy the process of learning and improving.
Join the Guitarhabits facebook page to keep up with the latest posts, guitar lesson videos, tips, tricks and other news about Guitarhabits.
Just click the green Facebook button here below.