July 27, 2022 by Klaus Crow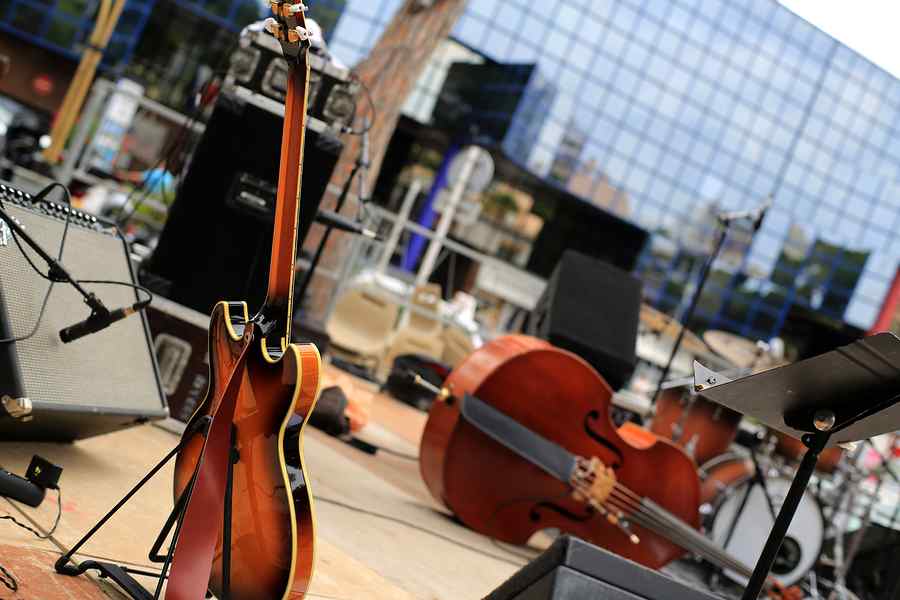 So what is it that you exactly want to accomplish with your guitar playing? Where are you heading and what is your goal?
Do you want to become a fresh sounding blues guitar player, a fast hell shredding rock dude, an authentic folk singer songwriter or a smooth jazz cat exploring the universe of possibilities?
Do you want to start a band, write, record your own music and build an audience?
Maybe you want to make money playing guitar through teaching and performing. Whatever it is, the stars will all line up for you if you pursue the steps of those who have gone before you.
The most successful guitar players have all incorporated the following habits to ensure their way to success.
Here are the keys:
1 – Define
Begin with the end in mind. Define your goal and what you want to achieve as a guitar player. What do you want to be able to play? What kind of sound do you want? Where do you want to be 5 years from now? Write it down and take the small and necessary steps towards your goal every day.
2 – Set smaller goals
Once you have defined your goal and you know what guitar skills you want to acquire, what kind of music you want to play, what sort of musician you want to become, what it is that you really want to accomplish, you can now start to set smaller goals and take small action steps each and every single day to get closer to your ultimate guitar goal.
Plan a weekly schedule and write down 1 or 2 necessary steps for each day. Make sure each step is small enough to get it done everyday, but also important enough to get you further ahead. Be committed to take the small steps and make it happen. Remind yourself to create results and not get caught up in a habit that feels like you're being productive but doesn't get you to your goal straight away.
3 – Invest
Create large amounts of time to invest in your guitar playing. Be selective in your daily activities, hobbies and habits. Learn to say no to things that are less or not important and don't contribute to your guitar goal. Free up as much time for your guitar playing and goal as possible. Keep expanding that time regularly, protect it and improve the quality of how you spend that time for your goal.
4 – Review
Review regularly how you are doing. Best is weekly. Are you meeting your goals? What do you need to work on most? Are you still on the right track and heading in the right direction. If you aren't and you didn't meet your schedule then rewrite your goals and action steps to make it work. Reviewing keeps you in the passenger seat (instead of the backseat).
5 – Collaborate
Find musicians who share the same interests, ideals, dream values and goals. Be a team player. Find people with different qualities that help you towards your dream goal. Examples: Musicians who play other instruments, piano players, drummers, bass players, song writers, guitar teachers, audio freaks and engineers, entrepreneurs, and people who know people.
6 – Stay passionate
If you are truly passionate about your goal and you're having fun on the path towards your goal then you have already succeeded. If you don't like the path towards your destination then change things around, make it fun and enjoyable again.
Quit doing things that aren't your cup of tea. If you don't like editing music, marketing or some other kind of activity that doesn't connect with you, find people who are good at that and love doing those things for you. Create the route to your goal in the most pleasant, exciting, amusing, comfortable and challenging way possible. Find the fun and keep it alive!
So, what are you going to do today to get one step closer to your goal?