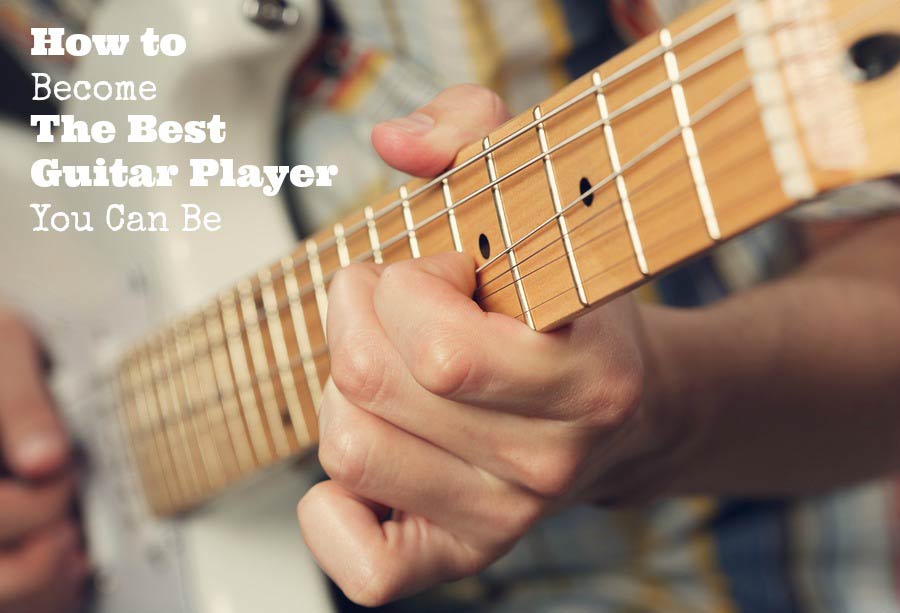 We all want to become a great guitar player, but what does it really take? Well first and foremost, you want to become the best guitar player YOU can be. You have to focus on your own path, and not somebody else's. While that might sound obvious, for many it isn't.
A lot of guitar players have the tendency to compare themselves with other musicians and follow their journey instead of their own. The fact is, we are all destined to become different kind of guitar players. Your mind, taste, anatomy, emotions and daily life are all unique. These things determine how you play, what you play, and the musical path you will follow. You will only succeed if you do that.
Second, you've got to stop making excuses! Stop telling yourself or anybody else why you can't do it, why don't have the time, why you're not fast enough or why you'll never be a badass. You are unique, and if you cut all that shit, you can become the best guitar player you can be. And that is pretty darn good!
Now, here is the guideline that will take you on this amazing trip, no matter what kind of guitar breed you are. Here are the keys that will improve your playing to the max and make sure you become one hell of a guitar player.
Follow the keys and you'll be on your way!
Continue Reading