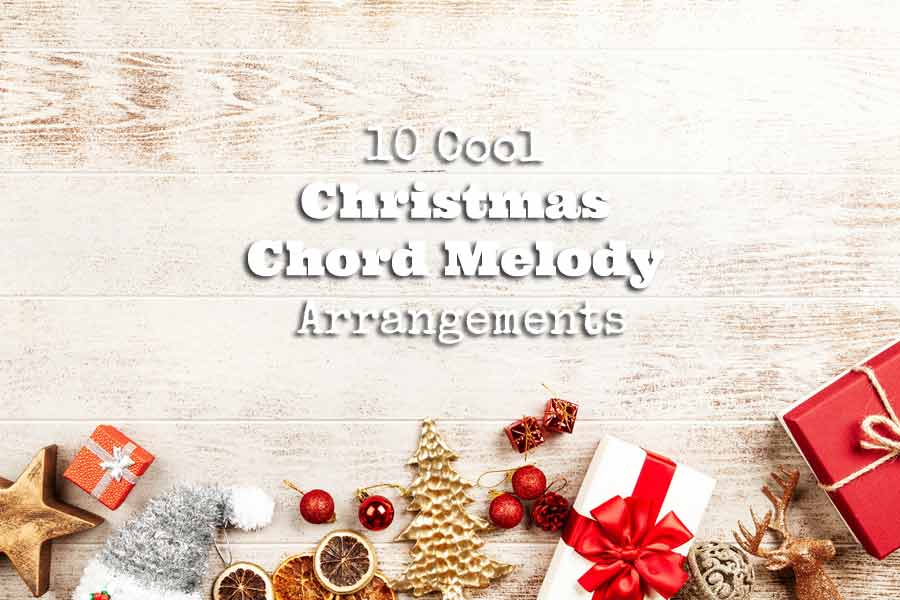 A chord melody arrangement consists of both melody (solo) and harmony (chords) of a song. This kind of playing is very appealing to the listeners ear but also really fun to practice and perform for the guitar player.
Chord Melody is often used in Jazz playing and Christmas songs. It's a really cool technique to learn, explore and add to your skill set.
Today we got 10 cool Christmas chord melody guitar arrangements.
These arrangements are probably more suited for intermediate and advanced level. Having said that, don't let me stop you from trying.
If you're looking for more easy Christmas songs check out the Top 35 Easy Christmas Guitar Songs and 10 Easy Christmas Solo Fingerstyle Arrangements
Enjoy!
1 – White Christmas – TABS
2 – Silent night – TABS
3 – Have yourself a merry little Christmas – TABS
4 – First Noel – TABS
5 – Jingle bell rock – TABS
Continue Reading