Last Updated on May 15, 2019 by Klaus Crow
Photo by Bigstock photo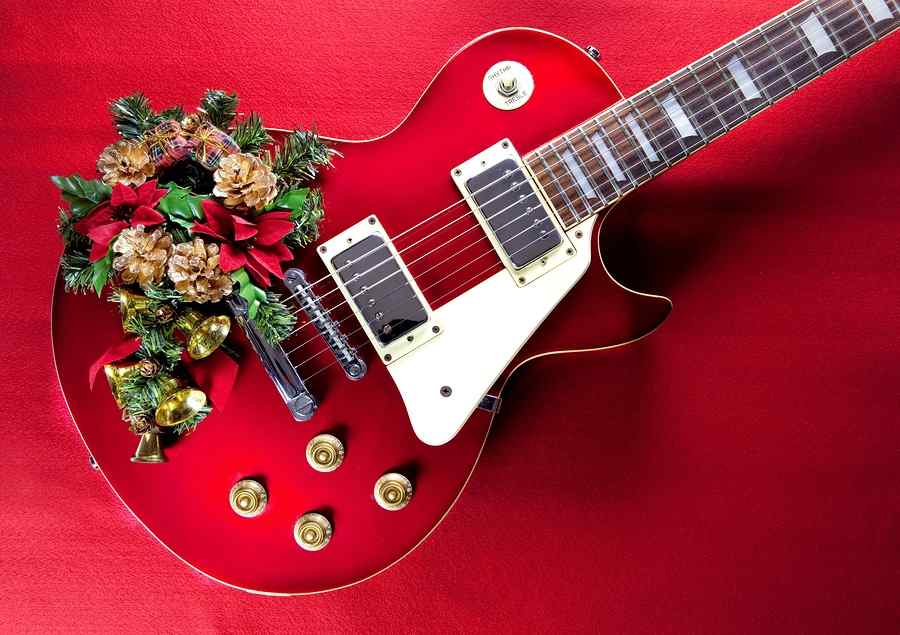 I love christmas time. I just love everything about it, christmas trees, music, decorations, spending lots of time with my family and friends, watching movies, christmas dinner, conversations with good wine, walking outside and watching people who are also really feeling the christmas spirit.
But for a lot of people christmas time also means busyness, shopping, obligations, rushing, expectations and even stress.
Fortunately there's a way out of that. This year let's take a moment to add some really small changes to the holidays that will have a huge impact and give you the best christmas time ever.
Here are the keys:
Be present and observe
Take time to observe. Turn off your television for a moment and enjoy the christmas decorations, the children playing, the birds in your garden, the early quiet mornings, the sunrise and sunset, your cappuccino break. Be fully aware when you drink your tea, when you take a shower, when you cook dinner or make breakfast, when you practice guitar. Enjoy the peace and happiness that it brings you. Be present with everything you do. It makes you feel alive.
The art of listening
Try to really listen to the songs you hear on the radio, yes listen to the lyrics and what the song is really about. Listen as a musician. Listen to the guitar player, bass player, the drums, percussion, piano, organs, strings, the arrangement, the overall recording, from production to mixing.
Practice ear training. Figure out the intervals of a vocal line, listen to the different chord shapes that are being played or analyze the chord progression by ear. Learn and have fun listening.
Stop whatever you are doing and really listen to your partner, your kids or your best friend with your ears, eyes and heart. Listen outside to the sounds of nature, the birds, the sea, the wind, listen to details and enjoy those sounds. Listening inspires!
Practice, play and perform
What better time then now to play for the ones you love. Practice and play christmas tunes to light up the room and play your friends favorite songs. A life performance makes memories.
Practicing christmas tunes and adding them to your repertoire is a good investment, because christmas comes back every year and so does the joy (and money if you practice well) that comes with it. You can play christmas songs at home, your family or friends home, at your local pub, a coffee house, a shopping mall, on the street, at a gig, etc. Three for the price of one: Practice, spreading joy and making some money.
Be grateful
Think about all the things you are grateful for: your health, your mind, your sight, sense, from your vital organs to your immune system, your loving partner and amazing kids, your best friends, caring parents, cosy home, priceless freedom, different seasons, extraordinary nature and earth, clean water, nice food, the great music ever, your guitar and your life. Gratefulness makes you happy instantly.
Be generous
I don't mean by giving big presents, but in the sense of helping out. Be generous with your attention, your love and your time. Be there for someone who needs a helping hand, someone who needs love, someone who needs to be inspired and to be motivated, someone who needs a little bit of understanding or a just a hug. That's the true christmas spirit.
Slow down
Learn to slow down. It's a time to be enjoyed, not to be stressed out. Don't put too much on your plate and multitask like a madman. Stop trying to live up to the expectations of yourself or others. Take a productivity break. Relax, slow down and take your time. Breath! Think about how you can create some space to enjoy this time. What can be reduced, eliminated or saved for later. Learn to let go and feel free.
Write or don't.
Write a christmas card to you the ones you love, to people who matter most to you, to new special people in your life, write to someone who doesn't expect it, someone who would really appreciate it. But especially write from the heart. Write a nice quote or poem. Write something personal that touches the heart. Encourage and inspire. Write something to remember.
But if you don't feel like writing christmas cards, then don't. Don't do it because your supposed to or think people expect you to. That's not what christmas is about. Don't do it when you have to write dozens of christmas cards, it puts you on a tight deadline and you get all anxious about it. Better save that time and attention for your parter, your children and your best friends.
Evaluate
Sit down and turn off all your electronic devices. Make yourself some hot tea or a nice cappuccino and take a few minutes to look back on 2013. What lessons did you learn? What made you happy? What people made a difference in your life? What were your best decisions? What things changed your life? What did you never thought was possible? What do you want for the future and the present? What makes you excited? What new things do you want to learn and try? Write it all down in your notebook and review or revise from time to time.
Be kind
Be kind to the ones you love and everyone else. Show some understanding, don't expect things, be mild, be calm, surrender, don't take yourself so seriously, see the beauty in others and in little things.
Give your smile and people will smile back. Kindness is contagious and spreads like wildfire. If people see two other people being kind to each other they will automatically start to smile often without being aware of it. If you're in a room with a kind, light hearted and smiling person you start to feel better right away. Be that person who lights up the room. Practice random acts of kindness.
Kindness makes you happier, more attractive, more compassionate, it slows down your aging and it's good for your heart. Kindness also contributes to a healthy, joyful and positive experience to your musicianship and musical environment.
And last but not least be kind to yourself!
Merry christmas!