May 12, 2019 by Klaus Crow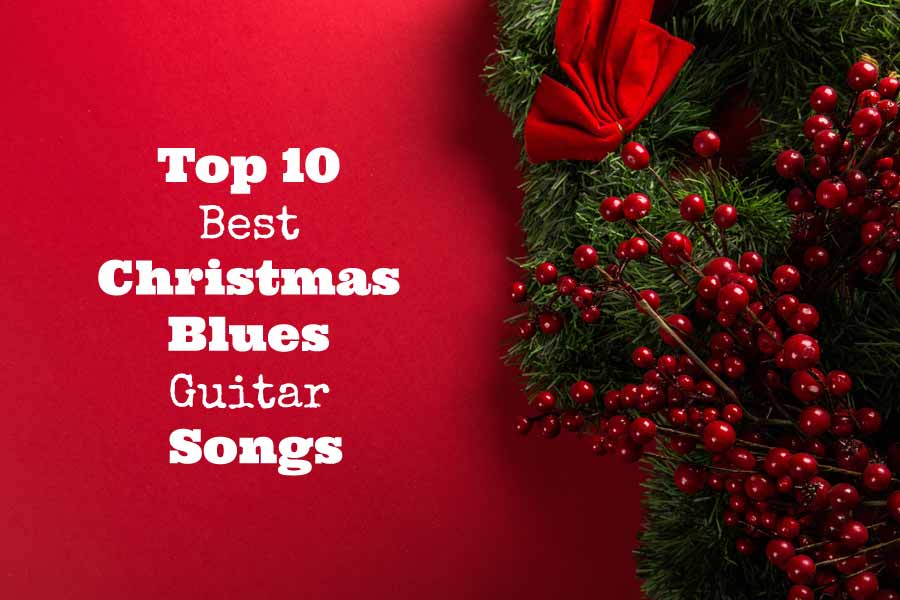 There are a bazillion Christmas songs out there, but what about Christmas blues guitar songs from real blues guitar legends? You don't hear them much, but they are definitely out there. So I thought it was time for a "10 Best Christmas blues guitar songs" list. From now on, no more Christmas without blues guitar!
I just love hearing those sweet bluesy chops from BB King, Clapton and John Mayer. You gotta love that. When I hear that, it makes me pick up my guitar straight away.
But also the pure and raw blues from the early days by Lightnin' Hopkins and Charley Jordan is candy to the ears. There's great Christmas blues music that really deserves a good listen, so take a moment to enjoy these songs.
Notes: Each song title contains a Youtube link. This list is in no particular order, it's just here for you to enjoy and to be inspired. Do you know a great Christmas Blues Guitar song? Please share it in the comments. I appreciate it.
Happy Holidays!
1 – Back Door Santa King – BB King
2 – Cryin' Christmas Tears – Eric Clapton
3 – Christmas Blues – Canned Heat
4 – Please come home for Christmas – John Mayer
5 – Merry Christmas Baby – BB King
5 – Santa Claus Wants Some Lovin' – Albert King
6 – Lonesome Christmas – Joe Bonnamassa
7 – Run Run Rudolph – Chuck Berry
9 – Christmas Christmas Blues – Charley Jordan
10 – Blues for Christmas – John Lee Hooker
Is Christmas the time for you to really master the blues scale, shine with fresh cool blues licks, learn how to solo around the entire fretboard, and get your soloing and improvisation skills to the next step, then check out the Christmas discount on the 50CoolBluesLicksImprovisation course:
Now 30% Christmas discount. Discount code: 50cblichristmasdiscount
www.50CoolBluesLicksImprovisation.com