April 2, 2021 by Klaus Crow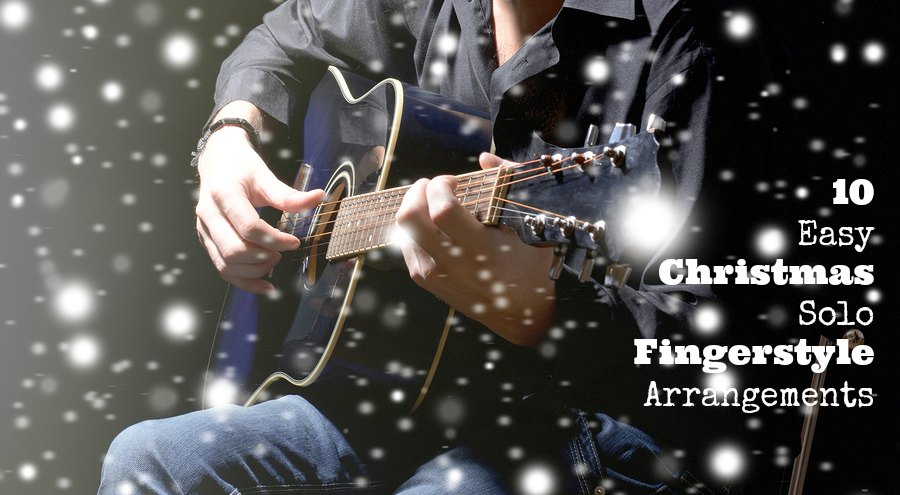 Yes, Christmas time is here and today we have 10 great Christmas solo fingerstyle arrangements for beginners and intermediate guitar players. If you're more interested in playing chord songs check out the Top 35 Easy Christmas Guitar Songs.
Do you want to experience the best Christmas ever? All you have to do is change a few small habits. For you solo and fingerstyle players out there, let's dig in and work on some classic Christmas tunes!
Click the song title to listen to the song on YouTube. Study and memorise the vocal melody line thoroughly before you grab your guitar. Click "Tabs" the read and learn the song by tabs. There are tabs for beginners and intermediate. Choose your skill level and accept the challenge.
Have fun!
1 – Jingle Bells – Tabs (Beginner, Intermediate)
2 – We wish you a merry christmas – Tabs (Beginner) – Tabs (Intermediate)
3 – Silent night – Tabs (Beginner) – Tabs (Intermediate Beginner)
4 – Jingle Bells Rock – Tabs (Beginner) – Tabs (Intermediate Beginner)
5 – Rudolph the red nose reindeer – Tabs (Beginner) – Tabs (Intermediate Beginner)
6 – White Christmas – Tabs (Beginner) – Tabs (Intermediate) – Tabs (Advanced, Int.)
7 – Hark The Herald Angels Sing – Tabs (Beginners) – Tabs (Intermediate Beginner)
8 – Silver bells – Tabs (Beginner, Intermediate)
9 – Joy to the world – Tabs (Beginner) – Tabs (Intermediate)
10 – Deck the halls – Tabs (Beginner) – Tabs (Interm. Beginner) – Tabs (Adv. Interm.)
Happy Holidays!
~Klaus Crow