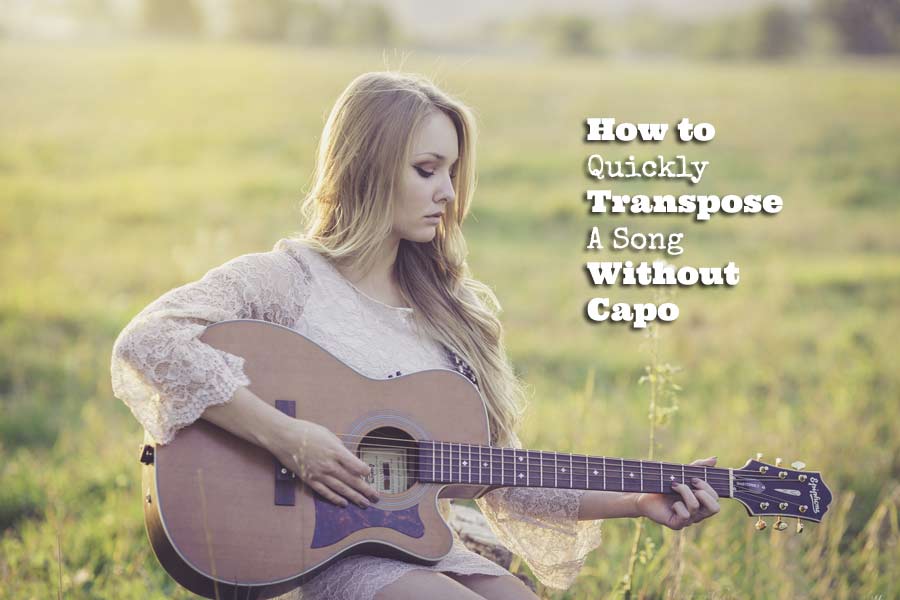 There are many ways to transpose a song in different keys. You can use a capo, play a song in bar chords and then move all the chords up or down, or write down all the chords of the song in the appropriate key.
Those are good solid ways, but sometimes it's just nice to transpose without capo, bar chords or too much hassle of writing things down.
You want to switch between keys instantly using mainly open chords, because they sound nice and are easy to play. We're not going for any sharp or flat keys in this post. We keep things simple.
So how do you go about that?
First, you want to know how to build chords of the major scale. If you don't know how to do that, you can check out this post. If you don't want to get into the theory behind it, no worries, you can also read on and just memorize the chord sequences that follow. You can always read more about it after this post.
Now we start with deriving the 7 chords from the C Major scale:
C – Dm – Em – F – G – Am – Bdim
Continue Reading