September 13, 2022 by Klaus Crow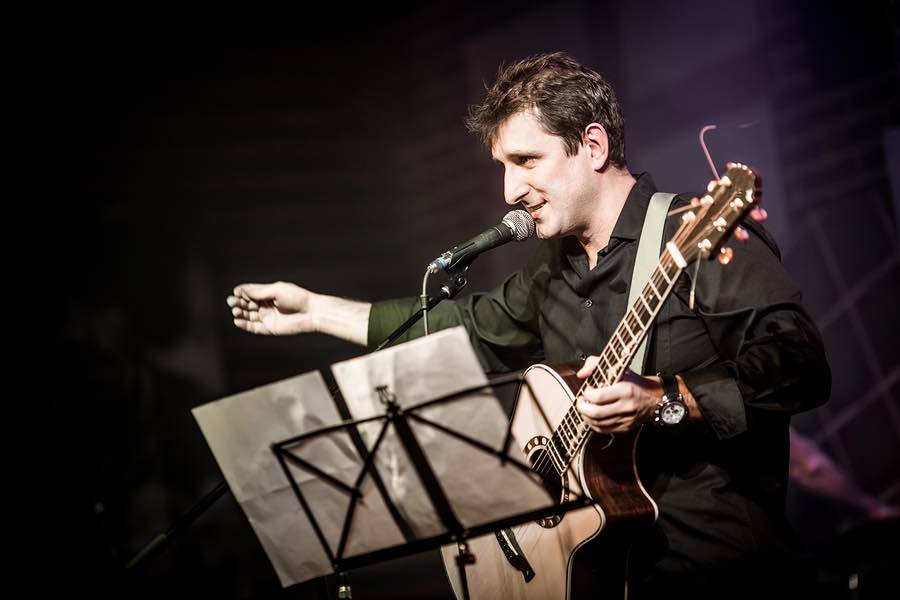 Bigstock photo
Memorizing song lyrics hasn't always been my strongest asset.
Learning chords, chord progressions, scales and guitar solos were always the easy part.
I'd go through them once or twice and they were stored in my brain for ages. But those nasty lyrics didn't seem to get further than my short term memory.
Spaced repetition
I ultimately tackled this problem by using a learning technique called spaced repetition.
Spaced repetition works with graduated time intervals. It makes use of the spacing effect where you learn something several times spaced over a long time span.
Instead of cramming (hastily and intense studying at the latest possible moment) which is great for storing huge amounts of information for a short period of time, spaced repetition will pass the information from the short term memory onto the long term memory and make it last indefinitely.
Source
This technique was first discovered by Hermann Ebbinghaus, a german psychologist who experimented with the study of memory and did some extraordinary findings. He contributed to science with brilliant insights on the forgetting curve, the learning curve and the spacing effect.
Practice Memorization
While you can apply the spaced repetition technique to any kind of (musical) information, we'll take "memorizing lyrics" as an example.
On day one you learn and memorize the lyrics to a song and sing it until it's stored in your short term memory.
On day two you sing the lyrics a few times throughout the day (short intervals). From the third day on you only go through the song once. You skip day four and sing the lyrics on day five again. Now skip two days. Then skip a week. Skip two weeks.
Expand the intervals out to weeks, then months and finally years.
Mark the days on your calendar on your iPhone, Ipad or whatever so it will notify you when it's time to go through your song again.
And you know what? It works!
Memorization App
You could also use an app like Anki. Anki is a flashcard learner. The desktop version is free, the iPhone app is a paid version.
Anki analyzes your learning and forgetting curve and predicts when you have to repeat a flashcard (a set of cards bearing information) to make sure you memorize the information for the long run applying the appropriate graduated time intervals.
While "Anki" is particularly suited for memorizing relatively short answers to questions which is great for music theory, learning scale notes or remembering the notes on the guitar neck, it can also train you to memorize song lyrics.
Anki lets you create your own set of questions and answers for the flashcards. Once you've created and saved your set you can turn to study.
I let Anki ask me questions like:
– Sing the lyrics to the third verse of the song "Oh my sweet carolina" by Ryan Adams.
– Name and visualize the chords for the song "Wave" by Antonio Carlos Jobim
– Sing the entire song of "Something" by the Beatles.
You can also copy and paste complete lyrics as a question or answer. You could edit song lyrics by leaving out a couple of words here and there in the verses and chorus.
Question:
What are the words to the song "Something" by The Beatles?
Something in the ………….., Attracts me like no…………..
Something in the……………., I don't wanna ………….,
You know I believe,………..
Answer:
Something in the way she moves, Attracts me like no other lover.
Something in the way she woos me, I don't wanna leave her now,
You know I believe, and how.
While you might not need this app to improve your memorization for song lyrics, it does help you analyze your learning and forgetting curve and alarm you in time to practice your song again before you start having difficulties to recall the lyrics.
Another cool thing about Anki are the ear training, interval and music theory exercises. You can load different sets of musical exercises to train your skills and improve your memory.
For me, spaced repetition has been the answer to my prayers and I'm having fun memorizing lyrics and other musical information more than ever.
Whatever you want to memorize, it's yours!
Do you also want to improve your singing skills?
30 Day Singer
Do you want to learn to sing (better)? 30 Day Singer is one of the most popular online singing courses. The course is great for beginners, but also provides advanced techniques for experienced singers.
There are lessons for perfect pitch and intonation, getting better tone, learning to sing higher, steps to better phrasing, mastering vibrato, belting, and lessons that teach you different styles of singing from pop, country and R&B to classical.
The instructors are best-in-class educators coming from Julliard, The Voice and other top music institutions. This course has everything you need to learn to sing. Start Now!