March 18, 2022 by Klaus Crow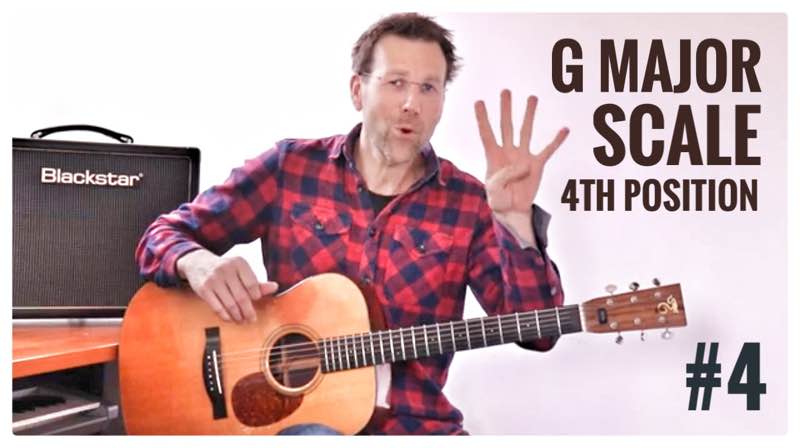 Yes, it's a gorgeous day today, it's time for the 4th position of the Major Scale. This post is part of the G major scale series (position 1, position 2, position 3, position 4 up to this point) so if you haven't checked out the previous lesson please do so. You can also dive into the lesson first and come back to the other lesson later. No problem.
4th Position G Major Scale
We are going to learn the Major scale "4th position", also referred to as the A-shape which I will tell you all about in the video lesson. I will give explain everything in the utmost details with all the practice tips and tools to really make you own these scales inside out. You're gonna have a blast!
See below for the scale diagram, TABs and video guitar lesson 🎶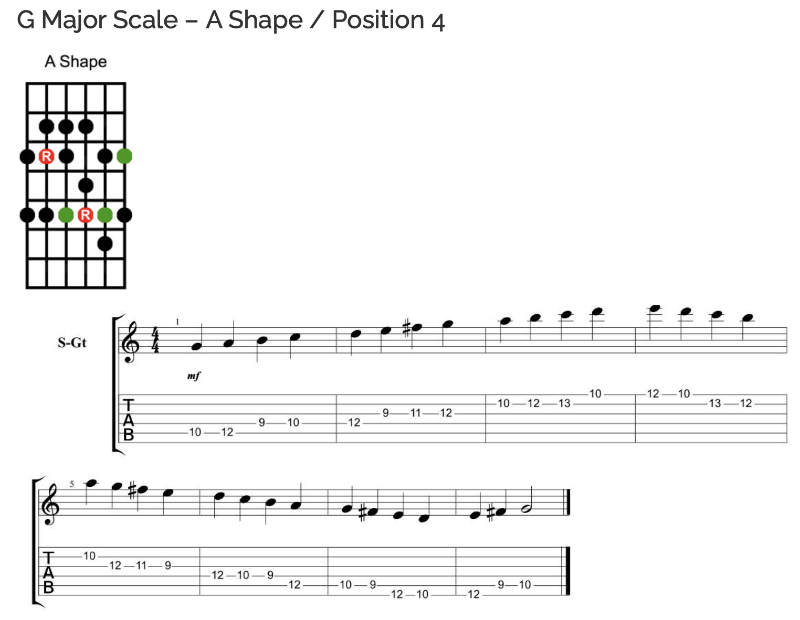 I appreciate any feedback you have in the comments below. 💚