March 18, 2022 by Klaus Crow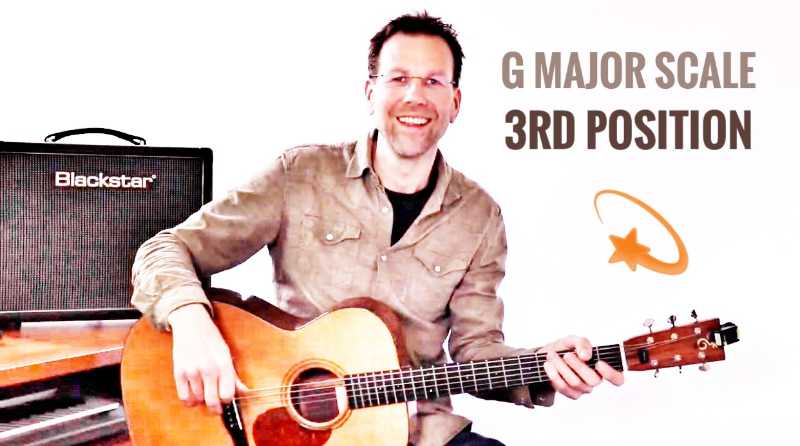 Hey awesome people, how are you today? It's time for the 3rd position of the major scale. We're going to learn all 5 scale shape / positions related to the CAGED system to be able to play around the entire fretboard.
3rd Position Major Scale
Once you've learned the 1st position and 2nd position of the major scale thoroughly you can safely continue to learn the 3rd position, also referred to as the C-shape position of the major scale. (See video lesson).
Below are the TABS and the video lesson where I explain the entire scale shape / position with tricks and tips to really nail this one. Make yourself a nice cup of coffee or a profound cup of tea and start developing some solid guitar habits. 👊
Have a great one!