May 12, 2019 by Klaus Crow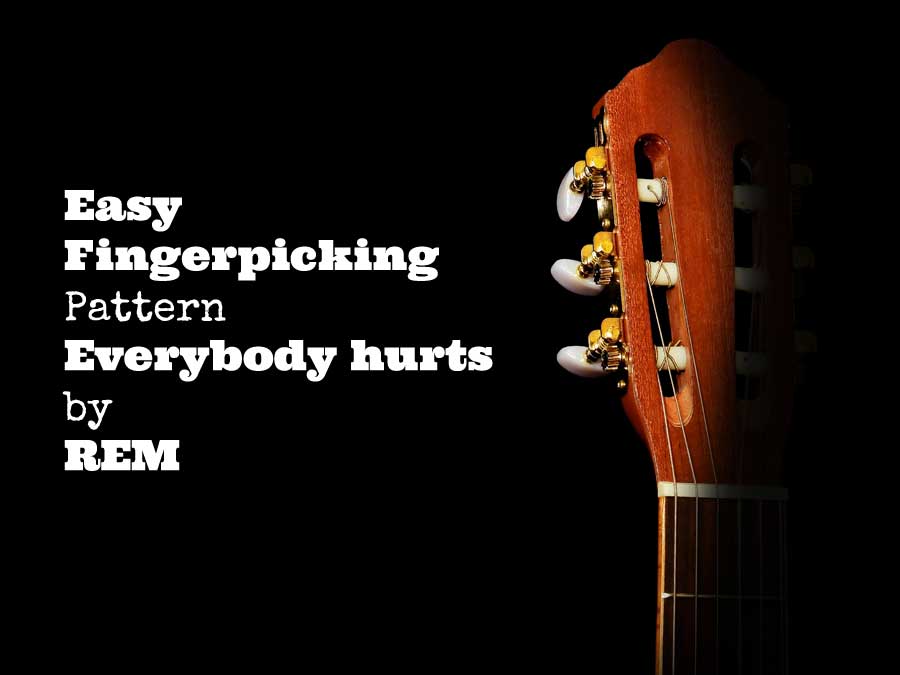 Today I'm gonna teach you a simplified guitar version of the song "Everybody Hurts" by REM. This fingering picking pattern is easier and more comfortable to play, which is great for beginners and it stills sounds great.
I'm gonna take you through it step by step, the chords, the pattern, the right fingering, finger placement, slow and in close up. The guitar lesson is divided up into 4 parts, all present in this video, to make sure the whole piece is easy to follow and understand.
Let's dive in!

Practice with dedication, persistence, and patience and you will be able to play this beautiful classic.
Have fun!
Please share your comments below. I appreciate it.