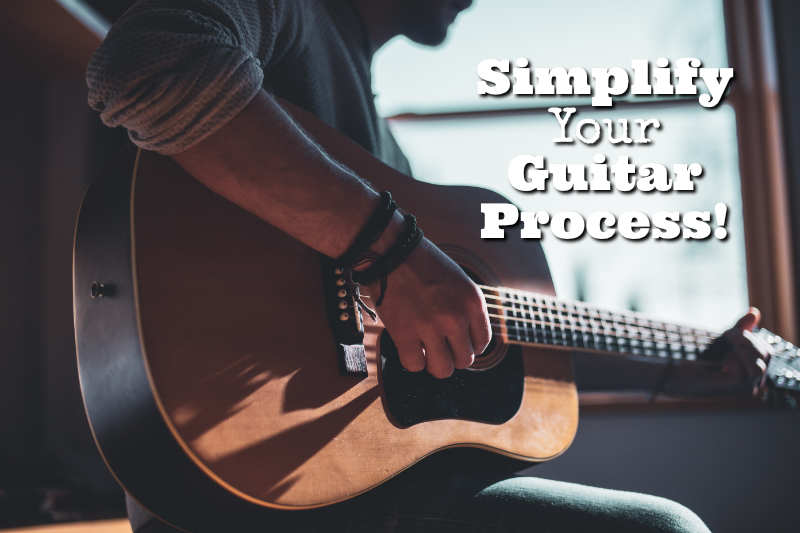 Sometimes the hardest part of practicing is starting. It's the "thought" of having to practice that gets in the way, not practicing itself. Feelings of resistance arise and you trying to justify the art of not practicing translates in words like "I am too busy", "I am too tired", or "it's too late" or "it's too much now" and the list goes on and on.
We say there are more important things that have to be done before we can play guitar, but isn't that always the case. There is always something more important, something more urgent, but in reality it's nothing more than an excuse of the mind. There is time, if you want it.
EASY TIME TO PRACTICE
If you really think about it, there is 5 minutes of time to steal in every corner of the day, and 5 minutes of practice add up over time. There are 5 minutes before breakfast, 5 minutes during lunch or 5 minutes after dinner. 5 minutes before you go to school or just 5 minutes after you come back home from work.
You can also cut out the trivial stuff in your life and practice instead. What about 5 minutes less Netflix and 5 minutes less checking your email, Whatsapp or Instagram. You could wake up 5 minutes earlier or shorten the time you need to get the important things done.
You can surely find 5 minutes if you really care about playing guitar. Even if you have only 5 minutes a day, those 5 minutes add up over a week, over a month and over 6 months, especially if you practice with a goal and focus on the task at hand.
The only thing you have to do is stop allowing the thought that gets in the way of picking up your guitar right now. Just grab your guitar and practice.
So now we got that out of the way it's important to make that practice process as simple and easy as possible, so you won't have to think about that either.
Continue Reading