May 12, 2019 by Klaus Crow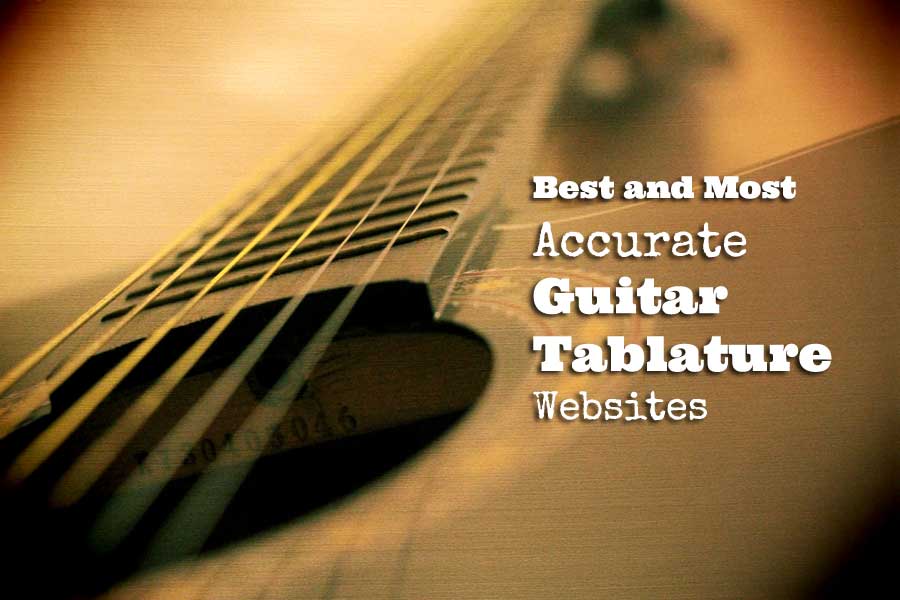 Most of you know free tablature websites like Ultimate-guitar and Guitartabs.cc. Although these are great websites with lots a tablature, the downside they are not always very accurate, and not everything you want is there when you need it.
Sometimes you just want to really nail a song, and make sure you get it right. You want to save yourself the precious time searching for the right tab without mistakes or missing pieces. In that case, you can choose tablature transcribed by professionals and go to one of the websites in this post.
You can find links to get complete tablature books of your favorite artist or download or request tablature music sheets for one particular song. It's all here. You might want to bookmark this page for when the time comes you need that great song.
Happy playing :)
Amazon Guitar tabs
Amazon is pretty much the most visited website to look for anything guitar related with an amazing amount of guitar tablature books. Just type in your favorite artist and add "guitar tab".
Musicnotes
At Musicnotes you can find guitar tablature books as well as single downloadable digital tab sheet music if you're searching for that one particular song. You can view each first page of the tablature notation to see how it looks.

Ebay
Ebay is loaded with second-hand tablature books. Great for looking something that isn't available in the stores anymore or if you looking for a bargain.
Sheetmusicplus
Sheetmusicplus has over 1,000,000 Print & Digital Sheet Music Titles, so that's definitely worth a try to find what you need. They got books as well as single digital tablature sheet music.
Sheetmusicdirect
Sheetmusicdirect has a nice and clear easy to use interface with search categories like "GuitarTab", "Guitar Tab Play Along", "Easy Guitar Tab", "Easy Guitar", "Solo Guitar", "Guitar Chords/Lyrics", "Guitar Lead Sheet", and more. They got more than 150.000 titles including top music publishers like Hal Leonard and Music Sales.
Mysheetmusictranscriptions
Mysheetmusictranscription are a team of 15 musicians, professional music transcribers, arrangers and music composers who are ready to transcribe your favorite song. And that's great if you're after some particular version of a song or something can't find anywhere else. I haven't tested this one, but it looks promising, so I'll give it the benefit of the doubt. If you purchased a tablature transcription from these guys let me know what you think. I appreciate it.
Have a great one!