June 18, 2022 by Klaus Crow
Are you in today for an acoustic fingerstyle with sweet added bass lines? Well pick up your guitar and let's have some fun!
This lesson is mainly for the intermediate guitar player, but there are certainly components in this piece you can practice as a beginner that will really benefit your playing.
Have a great one! 🎸🌿
Video Lesson
Acoustic Guitar Fingerstyle with Bass Lines
This arrangement consists of 5 parts that I also refer to in the video lesson and you can see it in the tablature as well, so you can easily follow along. It's a nice challenge so take your time with it. Once you get the hang of it, it's a real beauty.
Go get 'm!
Tabs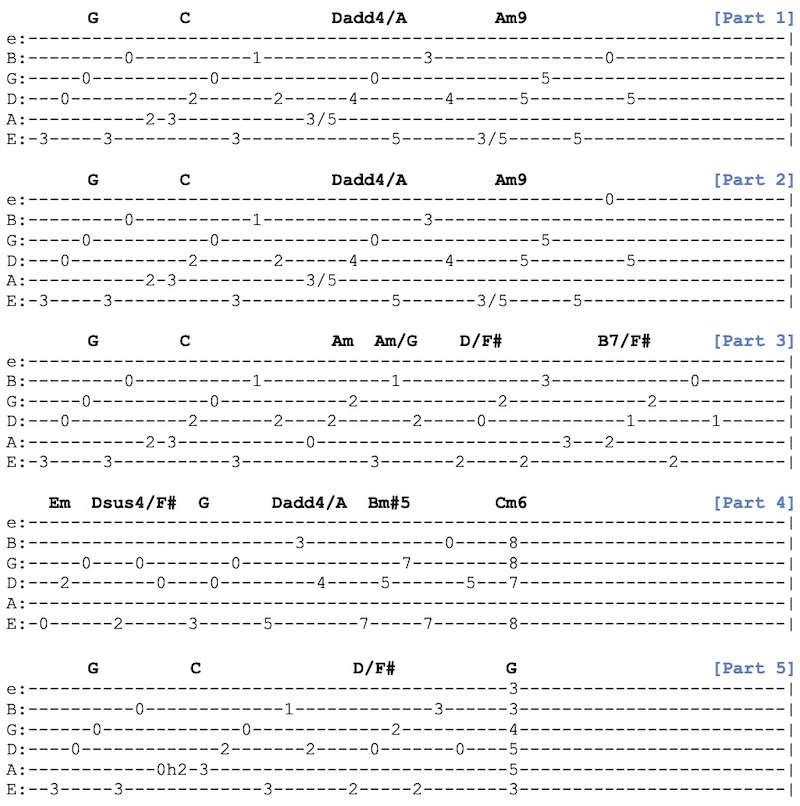 If you like the lesson subscribe to Guitarhabits' Youtube channel for more! 🔥🎸👍