May 14, 2019 by Klaus Crow
Bigstock photo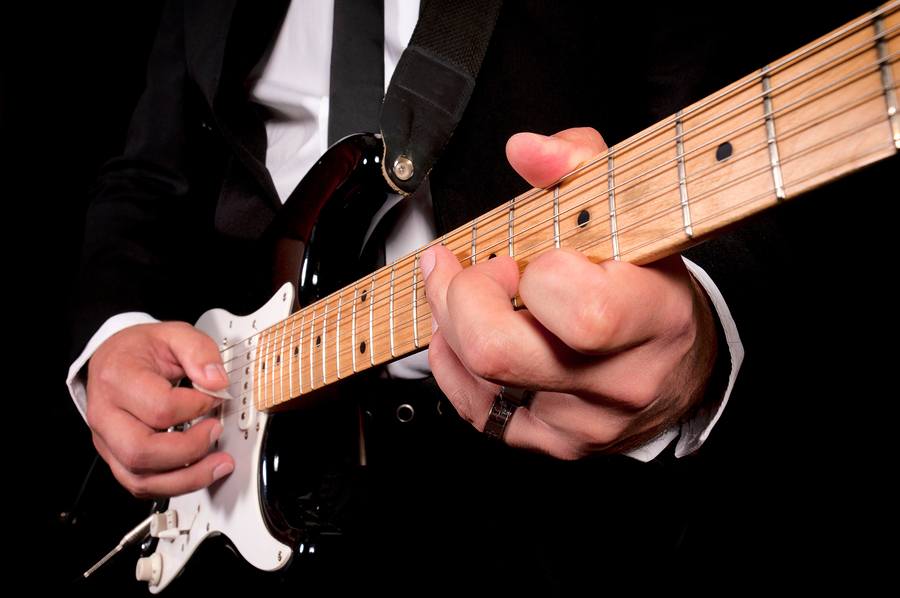 The beauty of guitar masterclasses is that they always give you new insights and make you aware of the infinite possibilities on the guitar.
Today I like to share with you 5 awesome masterclasses of some of the greatest guitar players of all times. They all contain their own unique and valuable lessons.
No matter what level of guitar playing you are, I recommend you to watch Steve Vai's masterclass which covers all lot of topics from beginner to advanced. Also for guitar teachers like myself it is utterly inspiring! For the advanced guitar player, Robben Ford will show some great ways to incorporate jazz improvisation into your blues playing.
Next, BB King (King of blues) will demonstrate his world famous blues chops. All of todays blues guitar legends have begged, borrowed and stolen from his licks.
Acoustic guitar virtuoso Tommy Emmanuel shows you the essence and basics of fingerstyle playing and how to turn it into beautiful music.
And finally a Joe Satriani masterclass. He gives a one on one private guitar lesson. He applauds the student's skills but also points out his flaws and limitations that are so common with many guitar players. He shows the next step when your blues and rock playing is stuck in a rut. Watch and learn from the masters!
Tips:
– Take your time to watch each video over a couple of days or weeks.
– Take notes, there's so much information you don't want to forget.
Enjoy!

STEVE VAI – World's Largest Online Guitar Lesson
ROBBEN FORD – Blues Jazz Masterclass
BB KING – Blues Masterclass
TOMMY EMMANUEL – 3 Steps to Learning Fingerstyle
JOE SATRIANI – Private Lesson Masterclass
If you want to learn more from these guitar legends check out the tabs below:
Steve Vai – Tabs
Robben Ford – Tabs
B.B. King – Tabs
Tommy Emmanuel – Tabs
Joe Satriani – Tabs
Join the Guitarhabits facebook page to keep up with the latest posts, guitar lesson videos, tips, tricks and other news about Guitarhabits.
Just click the green Facebook button here below.