April 2, 2020 by Klaus Crow
Photo by John W. Tuggle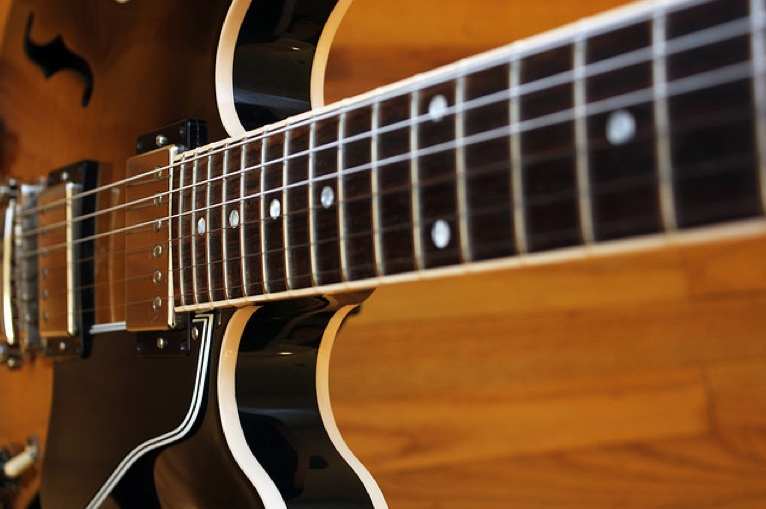 Guitar players (beginners and intermediate) ask me from time to time which songs they really should know how to play on the guitar.
Sure there are a lot of songs you can mention but there are always certain songs that stand out from the rest and which most guitar players want to know how to play when they start out.
I still know how great it felt and what a victory it was when I could play "Sweet child o' mine" and "More than words" for the first time. The golden days of learning your classics you will never forget.
To give you an idea of what guitar songs have really made a name for itself I put together a list with 20 guitar classics with help and many thanks of guitar players on twitter and in real life.
I appreciate every song you want to add to this list. I know the list is far from complete and not each and every song may suit your taste, but it's here to give you some inspiration. You might want to learn to play some great classics that have made musical history.
Note: As an Amazon Associate I earn from qualifying purchases.
Enjoy!
1 Hotel California – The Eagles – Tabs
2 Nothing else matters – Metallica – Tabs
3 More than words – Extreme – Tabs
4 Wonderwall – Oasis – Tabs
5 Stairway to heaven – Led Zeppelin – Tabs
6 Sweet child o' mine – Guns 'n roses – Tabs
7 Knocking on heavens door – Bob Dylan Chords
8 Sweet home Alabama – Lynyrd Skynyrd – Tabs
9 Wish you were here – Pink Floyd – Tabs
10 Blackbird – The Beatles – Tabs
11 Smoke on the water – Deep Purple – Tabs
12 Under the bridge – Red hot chili peppers – Tabs
13 Dust in the wind – Kansas – Tabs
14 Heart of gold – Neil Young – Tabs
15 Sunshine of your love – Cream – Tabs
16 Autumn leaves – Tabs
17 Girl from Ipanema – Antonio Carlos Jobim – Tabs
18 Smells like teen spirit – Nirvana – Tabs
19 Give a little bit – Supertramp – Tabs
20 Tears in heaven – Eric Clapton – Tabs
Here is one song I really love. It's not necessarily a guitar classic, but just a beautiful song I often play. Originally written by the Bee Gees, but this version by Ray La Montagne and Damien Rice makes me fall in love with it over and over again.
1 To love somebody – Ray La Montagne & Damien Rice
What is your favorite guitar classic?
Please share in the comments.