November 7, 2021 by Klaus Crow
Author: Alex Bruce of Guitartricks.com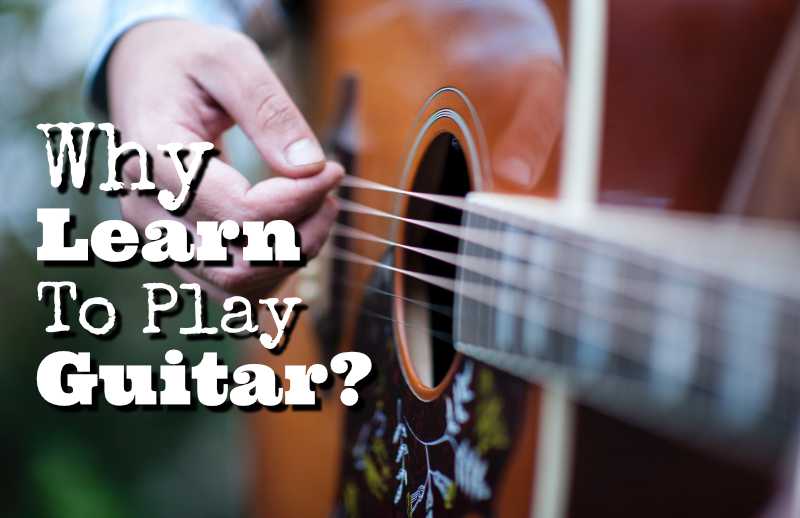 The question of why to learn an instrument is a well-answered one: To learn a new skill, to develop musicality, to have a creative outlet, to have fun, and so on. But for beginner guitarists or those thinking about starting, the question is specifically why learn guitar?
Well, lots of reasons is the short answer.
The main theme linking so many of the reasons, though, is the guitar's ubiquity – its common-ness of use, its being so present in so much music and so many groups and ensembles.
Here are some examples of how popularity translates into reasons to learn guitar:
Reference Material
Firstly, the huge majority of contemporary music features at least one guitar part, meaning the wealth of songs to learn is possibly greater for the guitarist than for any other aspiring instrumentalist.
Secondly, the abundance of online lessons, tutorials, how-to guides, and repair tutorials that has sprung up around the instrument's omnipresence means that a guitarist can find just about anything they need at any stage of their progress.
Social Opportunities
The guitar is a very portable and social instrument by nature. It's not difficult to mentally conjure scenes of people playing at parties, jamming at a friend's house, teenage bands playing in garages, buskers, and so on. This is an instrument that lends itself perfectly so so many social musical opportunities.
Of course this isn't exclusive to the guitar, and in fact some of the scenarios listed above are absolutely enhanced by a singer, bassist, keys player, vocalist etc. But there's really only so many harps you can fit in a garage.
Bands and Ensembles
Nearly all rock, pop, blues, folk, funk, punk, soul, jazz, metal, and indie bands require at least one guitarist. Guitarists are always present in function/wedding bands, acoustic sets, cafe-bar duos, live shows, music videos, studio sessions – they're everywhere. It's also one of the instruments that can play great solo arrangements of songs and pieces, or can comfortably be the only instrument accompanying a vocalist.
It's important when learning an instrument that you do so within the context of many opportunities like this – things to aspire to and work towards, things to aim to achieve, diverse ways of utilising the talent you hope to nurture within yourself.
Work Opportunities
This is an extension of the previous point. For intermediate and advanced guitarists, and beyond, to the extent that some or all of their paid work is in the music industry, it's important that there are work opportunities.
This is exactly why guitarists being so in-demand is vital. The instrument's popularity means that there are many guitarists about and competition can be tough. However, this is counterbalanced by everything we've discussed above – i.e. That scenarios requiring at least one guitarist are so common that there are ultimately plenty of work opportunities for those who meet the standard – especially in larger cities, or in communities who work online a lot.