May 15, 2019 by Klaus Crow
Photo by cesar bojorquez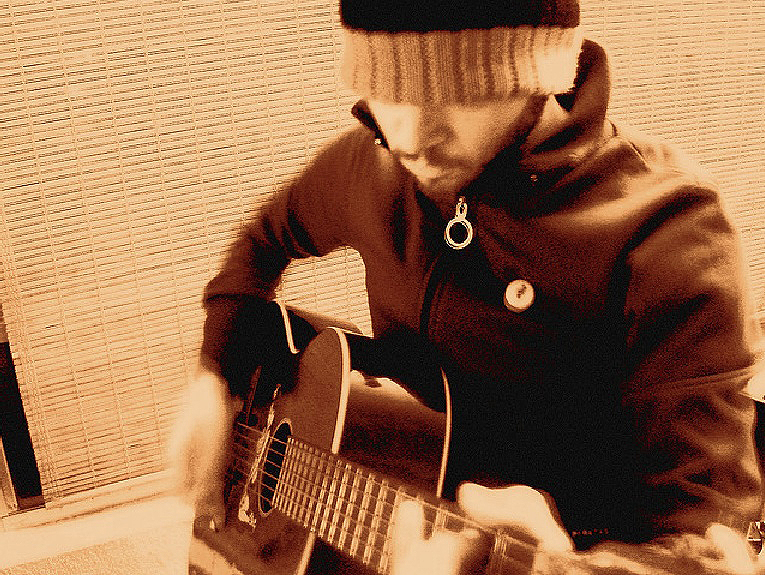 Every year I think about new resolutions. I get excited and want to do better in the next year, always looking for a new challenge.
I also evaluate what I have accomplished, experienced or how much I have grown.
I can look back with awesomeness.
In May my son Vince was born (he is really into guitars already), I spend more time practicing guitar and learned a lot of new stuff, Guitarhabits has grown rapidly and I really love the feedback I got from everybody, I started a new blog about simplicity, reduced and downsized a lot of my stuff, I have become an early riser (I wake up at 5 am) and enjoy teaching guitar as a profession at home.
This year I want to spent less time on the internet, simplify more and worry less about achieving goals.
I want to focus mainly on teaching and practicing guitar, Guitarhabits, meditation, running/walking and spending time with my family.
For those who are new to the blog I hear you, what's up with all that simplifying stuff Klaus?
Well here's how you can make great use of this simplifying stuff and stick to your new years guitar resolutions:
Downsize your goals
Choose as few goals as possible. For some people it's the hardest thing to do. If you have too many goals you will lose focus and it will be at the expense of your most important goal. Concentrate on the most important one. Downsizing your goals makes life easier, more productive and more fun.
Reduce your stuff
Getting rid of stuff makes you realize what is truly important, it will save you time in maintenance, repairs, moving it around and being distracted by it.
Reduce your stuff, use what is really important and make the most of it.
Eliminate and clear distractions
Limit the constant supply and access to digital data. Reduce the time you spent looking at a screen. Make less use of Twitter, Facebook and surfing around the net. Notice how much it occupies your precious time.
Eliminate emails by unsubscribing to advertisement, use spamfilters, respond with shorter emails or try not to respond at all. Clear every possible distraction that keeps you from
realizing your dream goal or following your true passion. Turn of the TV, your Ipad, Iphone or Iwhatever.
Focus on learning and creating.
Keep simplifying
Simplifying is an ongoing process. With every step you take to simplify you'll reap the benefits and you will experience how it will enhance your life.
Keep thinking about how you can simplify more. More simplifying means more time to play guitar and listening to music.
Thanks and cheers to a new year!
Klaus