March 27, 2022 by Klaus Crow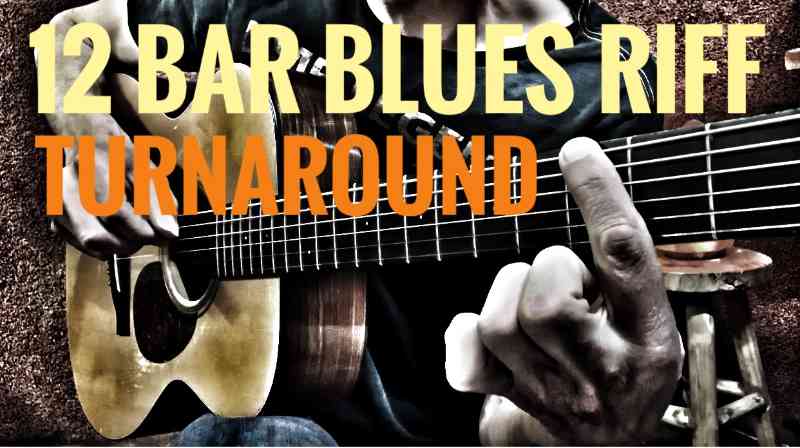 Hi amazing people, today I've got 12 Bar Blues Riff / Lick with a blues turnaround for you on the table. It's it's raw, groovy and in your face. This is a real nice complete riff blues progression to play on your porch while enjoying the sunset with a cold beer.
12 Bar Blues Riff / Lick + Turnaround
This 12 Bar Blues is in the key of G and moves through 12 bar chord progression. The riff contains hammer-ons and a cool technique to give the blues some extra oomph.
The chord progression is as follows:
/ G7 / G7 / G7 / G7 / C7 / C7 / G7 / G7 / D7 / C7 / G7 / D7 /
A second guitarist could literally play this chord progression while you're playing the 12 bar blues riff or you could record the progression on your phone and play the riff over the progression.
If you want to know how to play the chords for this progression check out How to Play and Apply Dominant 7th Chords
Below you can find the Tablature and video lesson for this 12 Bar Blues Riff:
Have a great one!