April 19, 2022 by Klaus Crow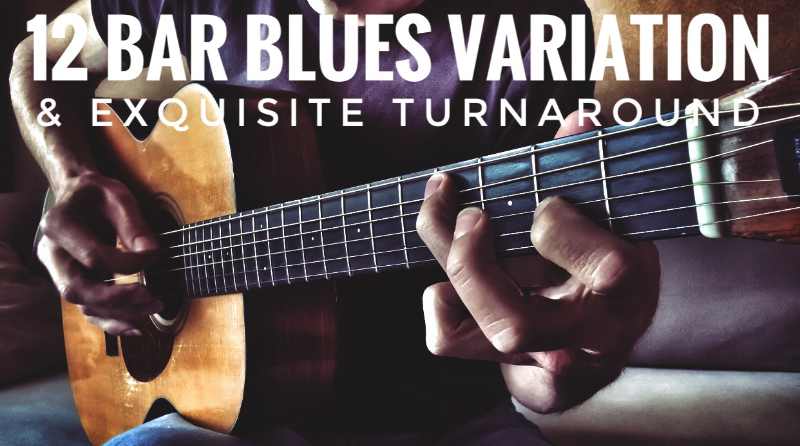 Ladies & gentleman, today we're going to expand on the easy 12 Bar Blues Shuffle with a Shuffle variation and an exquisite blues turnaround. You're gonna have a blast!
12 Bar Blues Variation + Exquisite Turnaround
With this 12 Bar blues variation we're adding an extra finger to the easy blues shuffle and make it feel even more bluesy and alive finishing the riff with a really fun turnaround that will make you look cool to your peers, no matter how old you are ;)
Below you can find the tablature and the video lesson for this little project.