Last Updated on May 15, 2019 by Klaus Crow
Photo by David Goehring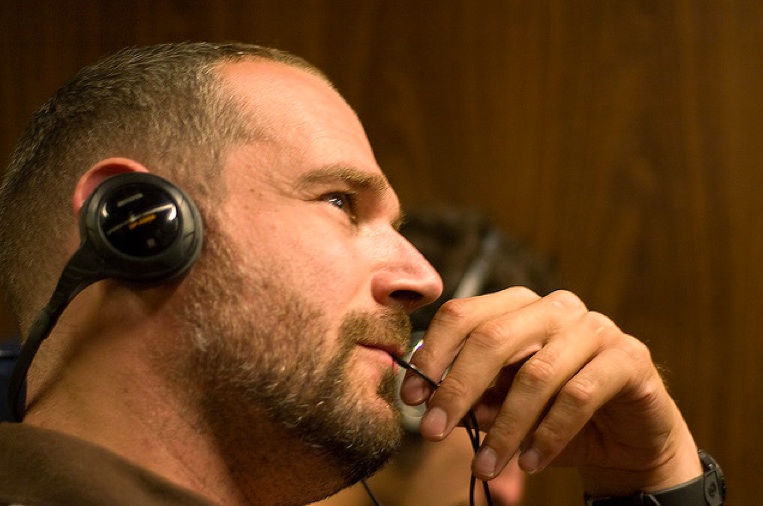 Learning to play guitar gets easier these days with the many YouTubes and Tabs available everywhere around the internet.
The downside of this phenomenon is that people who are learning to play guitar these days can get lazy if they just copy whatever is being taught on the net.
It's still very important to listen with your own ears and learn to transcribe songs without tutorial videos or tablature books.
Transcribing songs will teach you how guitar playing works from the inside out. I can tell you, it taught me more than I could have ever learned from tutorial videos.
I am not saying you need to stop watching YouTube guitar tutorials….No Way! YouTube is a great tool, but just don't forget to listen and transcribe songs on your own. A must for every serious guitar student!
Listening is the key to everything:
Give Music a Chance.
Listen to as much different kinds of music styles as possible. Explore Pop music, Rock, Blues, Jazz, Folk, Country, Fusion, Latin, Metal, Flamenco and Classical sounds to expand your horizon and become a more creative musician.
If you don't like a song or an album at first, put it on a second time.
Now this time listen differently: Notice the profound lyrics, the authenticity of the vocals, the cool beat/drums, the funky and grooving bass line, the subtle arrangements, the melodic solos and beautiful guitar rhythms. Listen to all the effort that has been put into the music. Listen to the things you like instead of what you don't like.
The more you really really listen, the more you will love the song and understand what the artist is trying to bring across.
An openminded musician is a better musician.
Chord Recognition
Learn to recognize chords and chord changes in a song. Notice how each chord sounds differently and has it's own unique character. Try to memorize each individual sound. Listen how different chords relate to each other. Understanding music theory will also help you with this.
What does major and minor sound like? What does a Dominant or a Maj7 chord sound like. Can you recognize the difference between a Sus2 or Sus4. An intermediate or advanced guitar player can try to recognize Maj9, 13, Maj13, Augmented and Diminished chords.
The more you practice this, the easier it gets. Transcribing chords and try recognizing them on a regular basis will train you ears. It will really enhance your progress in many ways.
Rhythm and Time
Listen and learn to count the time signature of a song. Figure out what kind of rhythm the guitar player is strumming and copy what you hear. It's okay if you don't play the exact rhythm pattern right away as long as you keep time while playing. Listen carefully, analyze what you hear and go with your gut feeling.
The more rhythm patterns you learn from your guitar teacher, fellow guitar players and YouTube, the easier it gets to figure it out a rhythm pattern on your own.
Listen to Teachers
A good guitar teacher will give you the right short cuts to make good progress. Listen carefully to inside tips and tricks that will open up your playing. Ask any questions, you think, that will help you further.
A teacher can save you a lot of time sharing you valuable information you would need years to figure out on your own.
Soul Searching
Listen to the creativity within you. Whenever you feel the urge to create… Create!
Play what you need to play, even if it doesn't make sense at first. Go with the flow. Make room for the ideas that circle around in your head. Let your fingers lead you and put it down on paper and record it.
Listen in solitude
When there is solitude and silence there is room for your creative mind to breath. Go for a walk to the beach or the park when it's quiet. First take a moment to contemplate. Then take a moment to listen.
This is where things will fall into place, where one idea comes rolling in after another. Open your mind for what is out there. Inspiration comes from solitude.
Listen, learn and create!
"To listen is an effort, and just to hear is no merit. A duck hears also." – Igor Stravinsky
If you liked the post please share it on Stumbleupon. I appreciate it.