May 14, 2019 by Klaus Crow
Bigstock photo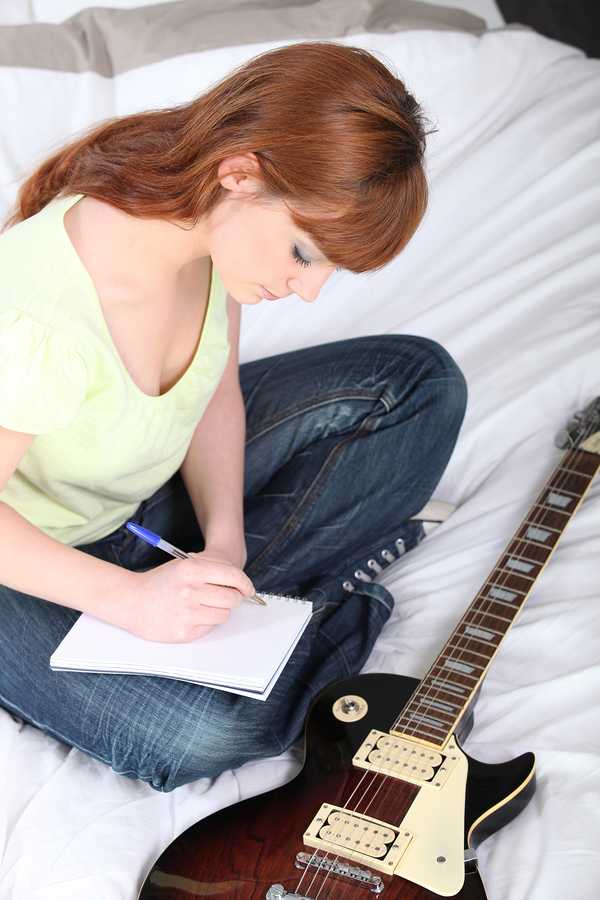 Building, learning and mastering a repertoire is part of being a musician. It's your chance to show who you are as a musician.
It's a great feeling to be prepared and feel confident whenever someone asks you to play something, to perform spontaneously in front an audience because you know you can or just to be able to play a bunch of songs when you're relaxing at home, on the beach, on a holiday or when you're hanging out with family and friends without having to rely on your sheet music.
You will feel free and liberated.
Building a repertoire when you're playing in a band can be a fun challenge too.
Depending on the number of musicians, what kind of musicians and instruments in the band (acoustic guitar, electric guitar, male vocal, female vocal, bass, drummer, keyboard, trumpet, violin, cello, accordeon, steel guitar, etc.) they will definitely influence the choice of songs and the styles you pick for your repertoire.
For every instrument so many ideas come to mind. Such a pleasure :)
So how do you go about building your own repertoire?
Let's take a closer look.
Picking the right songs
Take out a paper and pencil or a laptop if you prefer. Choose songs you love and songs that are appealing to the audience. It's likely that the songs you choose will remain on your repertoire for quite a while so choose wisely. If you're playing covers and you want to play songs that do well by a large number of people then songs by the Beatles or Eagles or always a good pick. Of course it also depends on the style of music you play, the average age of your audience and where your show is located.
One at a time
Learn one song at a time. Memorize the chords and progressions. Memorize the lyrics. Practice all the pieces of the song structure thoroughly: the verse, chorus, bridge, solo, intro and outro. Learn the song inside out before going on to the next.
Performance level
Make sure you can play your songs from beginning to end at performance level. That means that you can play the song without faltering or clear mistakes.
The order
Once you've chosen the songs for your repertoire you've got to decide the order in which they are played. Where do you put the songs on your list? Do you want to start off with a slow ballad or do you want to fire things up straight away. There's no formula for the order of songs on your repertoire. You have to experiment and figure out what works and what doesn't.
If you have a lot of slow songs and only a few uptempo songs or the other way around it's nice to have a good mixture and balance. Keep things fresh and interesting for your audience. Make sure you have their undivided attention at all times.
Number of songs
The duration of your show will determine how many songs there are on your set list. If you play for 45 minutes then 12 to 13 songs will do. For an hour, let's say 14 to 15 songs. So if you want to play for two hours you will be needing about 30 songs. Also include 2 extra songs on your list for your encore. Make sure they rock, because these are the songs the audience remembers you by.
Practice and repetition
Once you've got a bunch of songs on your repertoire list memorized and ready for performance you've still got to keep playing them regularly to store them in your long term memory. If you're not playing the songs you eventually forget them. The more songs you add to your list, the more important it is to keep practicing them and playing them in front of an audience.
Observe
There's a lot to learn by observing and listening to other bands who have gone before you. Check out live concerts and concerts on youtube of your favorite bands and artists and see how they interact with the audience. How do they start the show? When and how do switch from a ballad to uptempo? With which song do they finish the show? What things you notice about their repertoire? There is a lot to learn by observing every detail.
Small talk
Interaction with the audience is always appreciated. This way you build a connection with your listeners. Introduce yourself and say a couple of words between songs. If you're having trouble with small talk, just prepare it. Write down something a couple of lines that you could use between the songs. Tell something about the song, the writer of the song, yourself, a funny anecdote or thank the audience for coming. Be creative.
Print
Now that you've got yourself a repertoire it's time to try it out and perform in front of a real audience. Print out your repertoire list or set lists if your playing more than one set. Tape them to the stage floor, to your floor monitor or hang them up. Make sure you print out the words big enough so you can read them from a distance.
Polish
After your first performance you'll probably stumble on one or two songs that you rather leave off the repertoire. You might want to change the order of your list and add some new tunes as well. This is part of the process of building a repertoire list. Keep polishing and perfecting your repertoire until you're satisfied and feel it's good enough for you and the audience.
Fun
Have some fun creating a repertoire list that you'd truly enjoy. If you're not playing in a band yet or you feel you're not ready to perform, don't sweat it, this is a great boost for your confidence and the next step towards performing in front of an audience. Don't think about it, just pick songs you love, start building and practicing!
Assignment
Are you up for a 30 days repertoire challenge and get things done? Learn 15 songs in 30 days (about an hour of music). That's means one song every two days. Write down the songs in Google calender and stick to it. Make sure you keep repeating every song you've learned while adding more to the list. Repetition is the key.
Experience the fun and freedom of your own repertoire!
Join the Guitarhabits facebook page to keep up with the latest posts, guitar lesson videos, tips, tricks and other news about Guitarhabits.
Just click the green Facebook button here below.