May 15, 2019 by Klaus Crow
Photo by Niklas Hellerstedt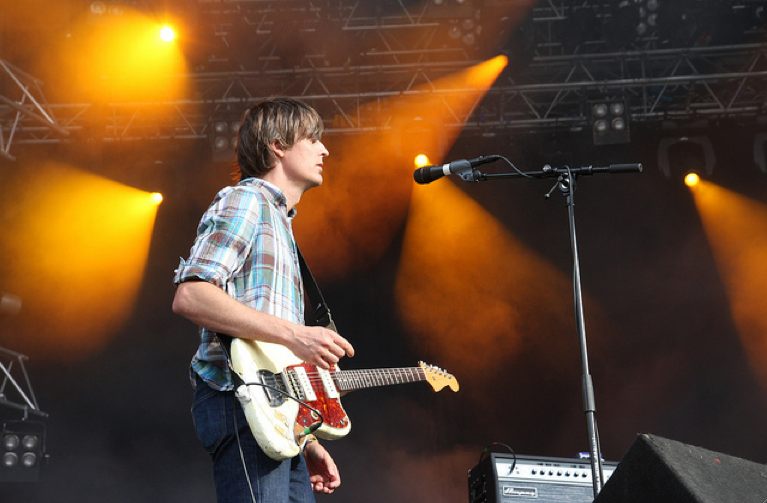 As is our confidence, so is our capacity. ~ William Hazlitt
When I first started out playing on stage I was quite a shy person.
Sometimes I could be totally the opposite but many times I was just a wreck because of a lack of confidence.
I usually wasn't at ease.
Through the years I discovered with trial and error why I always felt this nerve racking. I eventually learned to be totally happy, at ease and enjoying the experience on stage. So can you.
Here are the keys to find solid confidence on stage:
Know your material
Make sure you know your songs by heart. Know your chords, progressions, keys, scales and solos thoroughly, from top to bottom, inside out, 110%. Practice as much as possible. Get it down! If you really know your stuff you are half way there.
Choose the right material
Pick songs within your skill level or easier. Once you're out on stage it's a burden less to worry about. You don't want feel anxiety because you might not be in shape today. Choose material you really like or better yet love to play.
The show must go on
If you make a mistake, don't draw any attention to it. Just go on as usual. People probably won't even notice, but if you make a fuzz out of it yourself, they will too. Put on your best pokerface for a second and pretend it's all in the game. It shows you are a pro.
Lighten up
Don't take yourself damn seriously. Don't try to act cooler than you are. Be yourself and you'll be cool enough. It's okay to smile on stage once in a while. People will love you for it. If you be yourself you'll be much more relaxed and confident.
Focus
Concentrate and totally live in the moment with your music. Be in love with the music first and then love the audience for listening. Don't do it the other way around. Don't let yourself be distracted by what the audience might think of you, your performance or whatever. Don't tempt yourself to read their minds, it's totally useless and counterproductive.
If you're truly one with the music, your instrument and let it sweep you away, people will hear it, see it and feel it instantly. The audience loves a true, passioned and authentic artist.
Prepare your performance
Know what to do on stage from beginning to end. Make a playlist. Prepare how to introduce yourself. Know what to say or do between songs. Learn it by heart. There is always room for spontaneity but you can fall back on what you've prepared. Let people know you belong on that stage. Take control. Engage, involve, appreciate your audience and thank them for coming.
"Always be a first-rate version of yourself, instead of a second-rate version of somebody else."