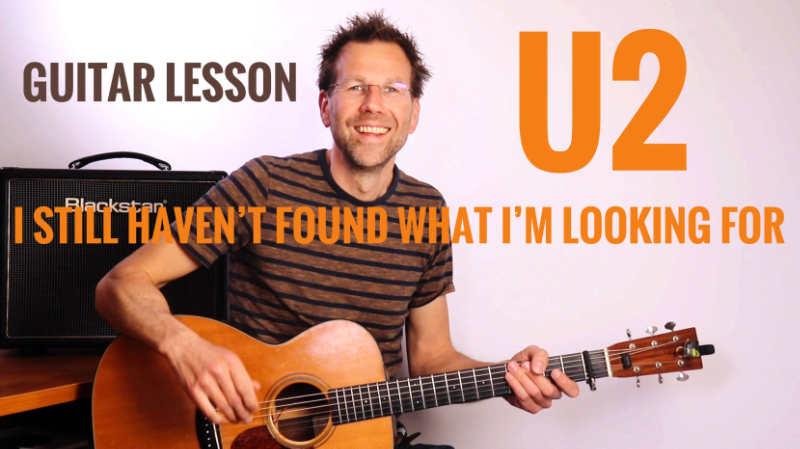 Today I'm going to teach you how to play one of the greatest classics "I still haven't found what I'm looking for" by U2 from the album "Joshua Tree".
This is one of the easiest songs for beginners. It is a simplified version of the song, but really fun to play. The song contains 3 open chords and a basic popular strumming pattern that you can use for many others songs as well.
How to Play "I Still Haven't Found What I'm Looking For"
The song contains 3 chords: C – Fmaj7 – G
C = x32010
Fmaj7 = xx3210
G = 320003
Here is strumming pattern you can use to play the song:
↓↓↑↑↓↑ = down – down – up – up – down – up
Watch the video guitar lesson below to learn this beautiful song.
Please share your feedback in the comments below or on Youtube. I read and reply to everyone of them. I'd love to hear from you! 
Continue Reading