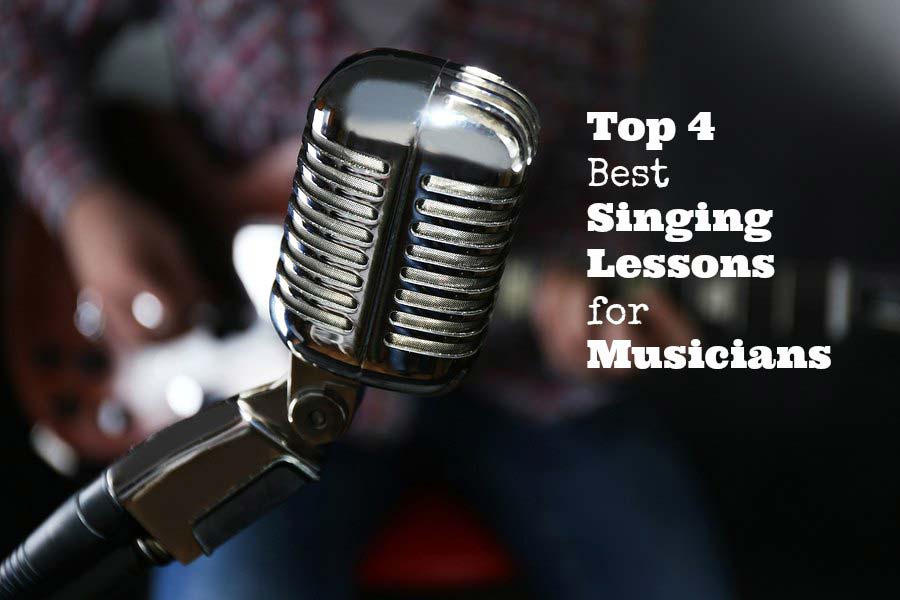 This post may contain affiliate links. Please read my disclosure policy
Most musicians love to sing along to the songs they play on their guitar or any other instrument. Some guitar players focus entirely and solely on their instrument and that's perfect, but there's also the breed who loves to sing and play their hearts out. Even if you're not, you definitely want to read on.
Most of us are not naturally born singers, and even if you are, you can always use some help to improve your singing voice and work to become a better singer / guitar player.
A lot of musicians just think they don't have what it takes and they can't do anything about it. They just throw in the towels and accept they aren't really the singer type.
But that's where they are wrong, you can definitely work to become a better singer, a good singer, and some even become great singers. But good is good enough.
How great is it to play your instrument and sing to your songs with confidence. Singing along with your instrument adds an extra dimension to the experience. You now have two instruments (your voice is also an instrument) that complement each other.
Learning to sing also helps you improve your playing, because playing guitar is all about listening and aural skills and that's what you develop with singing lessons.
The most common problems people face are "problems with pitch", "the crack in the voice" when going from chest voice to head voice, "singing higher notes" and "losing the voice" due to using of the voice in the wrong way. Most people also don't know there are simple and easy ways to start improving the voice in a real short amount of time.
Continue Reading