Bigstock photo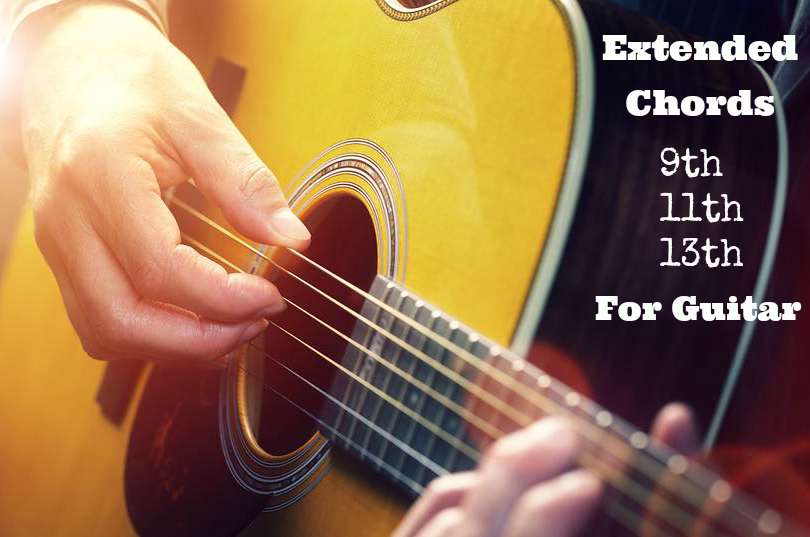 Extended chords are usually used in jazz music, but also in other styles like pop, blues and latin music to spice up chord progressions and add some nice flavor to the chords.
When I first learned the theory behind extended chords, it opened up a whole new world for me. All these mysterious chord names made finally sense.
I would use the chords for my own material, incorporate them into some of my favorite guitar songs and started learning some wicked jazz tunes.
Once you play around, experiment and incorporate these chords into your playing it will make guitar playing really fun and colorful.
If you're new to chord construction then first check out How to Use Chord Formulas and Their Benefits and How to Play The Most Common Types of 7th Chords. These posts will give you the basic chord theory you need.
Let's dive in…
Triads and 7th Chords
Extended chords are the 9th, 11th and 13th chords.
To understand the chord structure of extended chords we must first know the major and minor triad and three types of seventh chords. We use the "C" chord as an example to show the chord names. Continue Reading