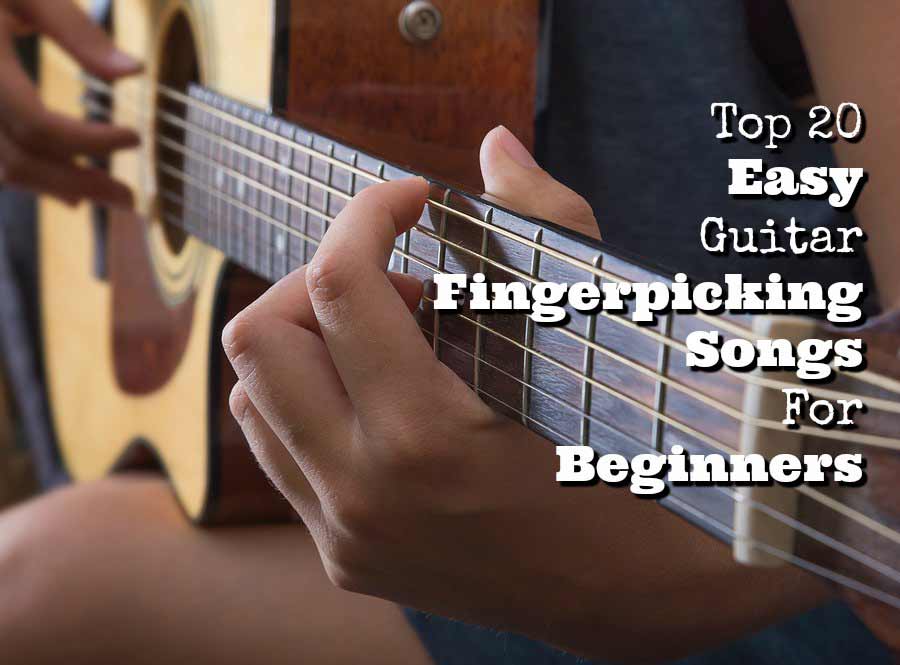 Fingerpicking also referred to as fingerstyle, is one of the many guitar techniques that is part of the complete guitar skill set and incredibly fun to learn.
Fingerpicking is a technique where you pluck the strings directly with the fingertips, as apposed to strumming where you move your fingers in a sweeping action across the strings to play some nice and easy guitar songs in a more rhythmic fashion.
Fingerpicking Basics
There are some basic fingerpicking principles for how to place the fingerpicking hand. The traditional way to approach the strings is as follows:
Use the thumb for the Low E, A and D string (6th, 5th and 4th string)
Index finger for the G string (3rd string)
Middle finger for the B string (2nd string)
Ring finger for the high E string (1st string)
See image below:

Make sure your fingers are curved when you place your fingers onto the strings. When you pluck the strings your thumb goes downwards and the fingers are going in an upwards movement. Now you are ready to practice some fingerpicking patterns.
Continue Reading