May 14, 2019 by Klaus Crow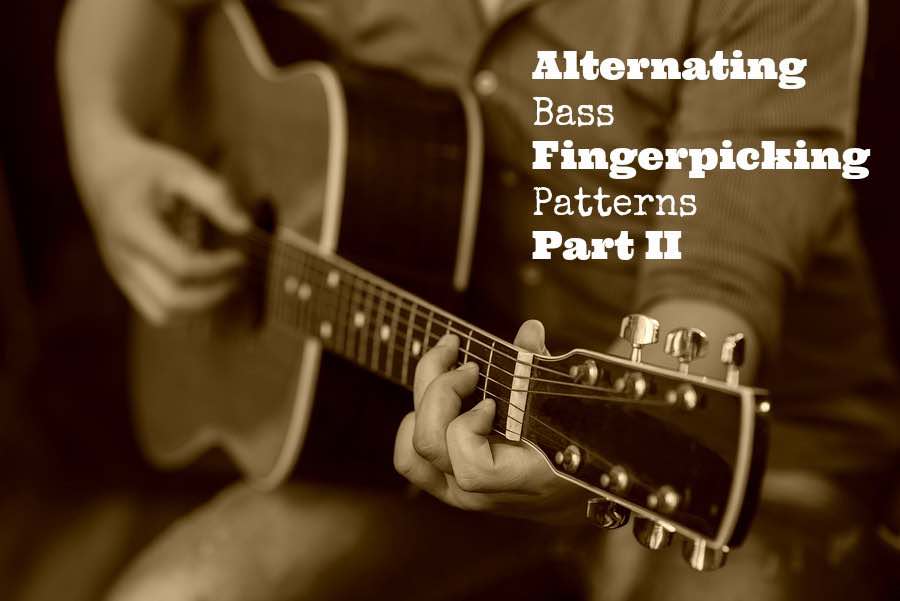 Last week we started with Alternating bass fingerpicking patterns Part I. I hope you practiced well and are ready for a new challenge. Today I will show you two more beautiful patterns that will really uplift your playing.
Again follow the tips below when practicing these patterns:
Tips:
– First practice slowly.
– Memorize the pattern.
– Make sure all the notes sounds clean and clear.
– Gradually build up your speed.
– Play the pattern using the chord progression.
– Practice daily.
– Enjoy the moment.

Have a great day!
Alternating Bass Fingerpicking Pattern III

Alternating Bass Fingerpicking Pattern IV
Leave a comment below. I appreciate it.