March 22, 2022 by Klaus Crow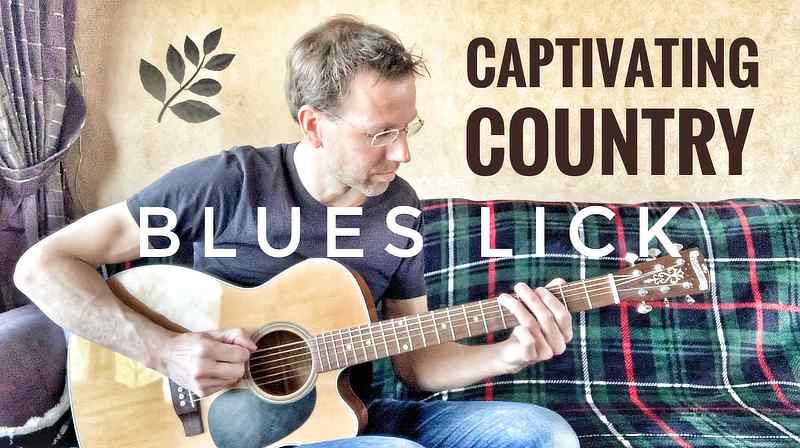 Hi beautiful people, are you in for a captivating country blues lick? Sure you are :) Today is you're lucky day. I'm got a mid tempo / fast country blues lick that also sounds great when you play it slow. It's all good. Let's dive in.
Country blues lick in the key of G
This country blues licks runs over the entire fretboard and really sounds just gorgeous. It has all the ingredients to make you want to play it over and over again. We got some slides and pull offs in here, so those are some good techniques to practice and improve on.
The lick is in the key of G, so you can play it over a chord progression in the key of G, play it at the end of a song for a nice finishing touch or just play the lick raw and naked, just the way it is…. Captivating!
Here below are the tabs and video lesson to give you all the details you need to learn this awesome lick.
Enjoy!

Let me know in the comments what you think. If you got any questions, suggestions or requests let me know. I appreciate your feedback sincerely.
Please share the lesson via the social media buttons at the top of this post to help me grow my blog. 💚
Warm regards,
~ Klaus Crow