May 12, 2019 by Klaus Crow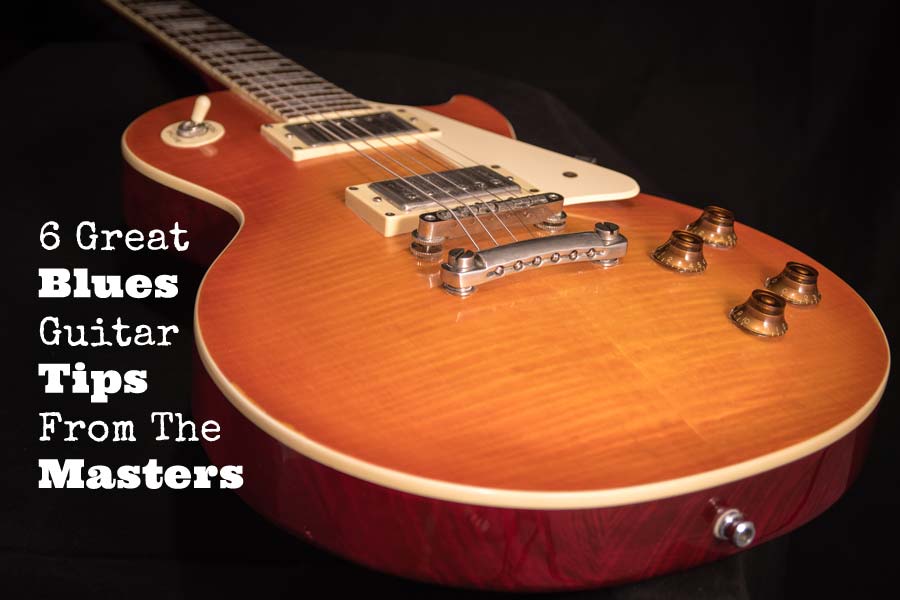 Today I'd like to share with you 5 videos with great blues guitar tips from the masters themselves. Robben Ford, Matt Schofield, Paul Gilbert, Larry Carlton and Joe Bonamassa will all give you some valuable tools and insights to optimise your blues playing.
The videos are for intermediate and more advanced levels, but even if you're a beginner you'll take something out of it.
Enjoy the masters!
ROBBEN FORD – "Blues Phrasing"

MATT SCHOFIELD – Blues Phrasing

PAUL GILBERT – Pentatonic Chicka and Vibrato

MATT SCHOFIELD – Sophisticated Blues

LARRY CARLTON – Melodic Soloing

JOE BONAMASSA – Electric Blues Licks Guitar Lesson

If you want to learn to improvise all over the neck, learn great blues licks, how to make up your own, connect licks together, learn to solo and really master all the blues pentatonic / blues scale shapes inside out, check out
The 50 Cool Blues Licks Improvisation course