March 9, 2022 by Klaus Crow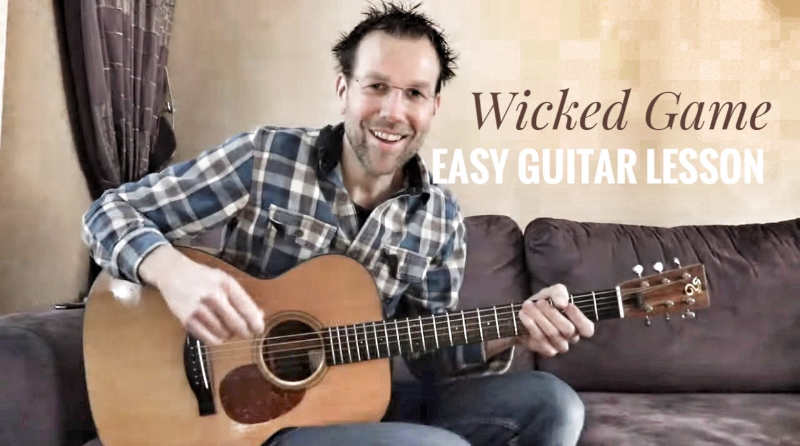 Today I'm going to teach you how to play "Wicked game" by Chris Isaak from his third studio album "Heart Shaped World". This is a beautiful laid back song with a lovely vibe to it.
This is an easy guitar lesson that is great for beginners and for those of you who just like to play great classics. The song contains 3 open chords and a basic popular strumming pattern that you can apply to many others songs as well.
How to Play Wicked Game
Wicked game is played with 3 chords: Bm – A – E
You can learn the chords on The 8 Most Important Guitar Chords for Beginners and on
The second 8 Most Important Guitar Chords for Beginners
The chord progression is / Bm / A / E / E /
Here is strumming pattern you can use to play the song:
↓↓↑↑↓↑ = down – down – up – up – down – up
Watch the video guitar lesson below to learn the entire song. I explain it slowly, clearly and in close up.
Please share your feedback in the comments below or on Youtube. I read and reply to everyone of them. I'd love to hear from you!
Enjoy!